Good news for the nationals of 113 countries, who are eligible for e-tourist visa to India! Indian government has decided to cut fees for e-tourist visa to India for those countries. This initiative to increase foreign tourist arrivals to India will be taken under the Electronic Tourist Visa scheme, a digitized version of visa on arrival India.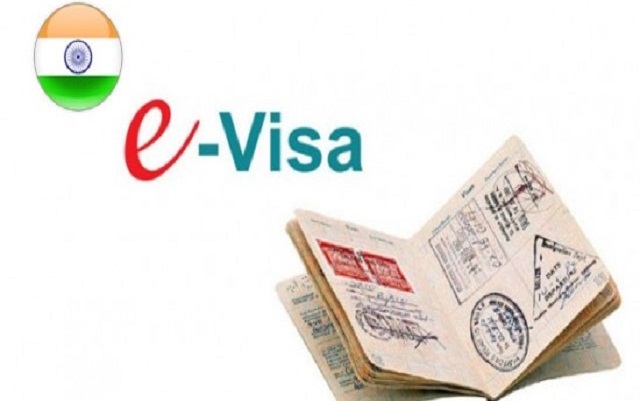 Currently, $60 is the fee for e-tourist visa for India, which is higher than the fee for visa of other countries. Indians pay a lower fee ranging from $20 to $40 for similar e-tourist visa to other countries. The tourism ministries of those countries have requested the government of India to reduce the visa fee for their nationals.
In response to the request from other countries, the External Affairs Ministry of India has mandated the Home Ministry to check the possibility of reducing the e-tourist visa fees for foreign nationals. Though the Home Ministry has not yet made an official announcement, the e-visa fee structure is reported to be rationalized soon.
It is reported that the fee for tourist visa to India will be categorized into four slabs between $0 and $40 on a reciprocal basis. As per the e-tourist visa policy of India, the nationals of any of 113 countries receive an email authorizing them to travel to India once their visa application for India is approved.
They can travel to India with a printout of the authorization and need to present the same to the immigration officials on arrival at major Indian airports. E-tourist visa for India is currently available to the citizens of 113 countries including the USA, the UK, the UAE, Canada, Brazil, Australia, Thailand, Sweden, Singapore, China, Oman, Russia, New Zealand, the Philippines, Japan, Vietnam, Ireland, Malaysia and others.
The 'visa on arrival India' scheme will be available to 180 countries by March 31, 2016. Foreign tourists with the approved visa application for India will get entry to the country from 16 international airports including Delhi, Mumbai, Kolkata, Chennai, Kochi, Hyderabad, Bengaluru, Goa, Thiruvananthapuram, Jaipur, Lucknow, Varanasi, Ahmedabad, Amritsar, Gaya and Tiruchirapalli.
Eligibility for Tourist Visa on Arrival India
You must be a citizen of any of the countries which India offers the 'visa on arrival' facility to.
You should travel to India only for recreation, sightseeing, short-term medical treatment, short-term business trip, or casual visit to relatives or friends in India.
Your passport must be valid at least for 6 months from the date of arrival in India. It should have two blank pages for stamping by the immigration officer.
You should have a return ticket and adequate money to bear your expenses in India.
If you are a diplomat or official passport holder or international travel document holder, you are not eligible for India's visa on arrival facility.
Things to Know about Tourist Visa on Arrival India   
E-tourist visa to India is valid for 30 days. Neither the validity can be extended nor can the visa be converted into any other type of visa during your stay in India. Your application for visa extension may be considered under certain exceptional circumstances.
You may apply online for e-tourist visa to India 4 days before your date of arrival in India. The fee for visa on arrival once deposited cannot be refunded. You should deposit the fee within 4 days prior to your date of travel.
You should carry a printout of the Electronic Travel Authorization while traveling to India. Your biometric details will be captured by immigration officers on arrival at the designated airports of India. As of now, e-tourist visa to India is allowed for only two visits in a calendar year.
About Indian Eagle Travel
Indian Eagle is a leading international travel organization based in Texas, the USA. We at Indian Eagle book cheap flight tickets to India from the USA and Canada. Get the best itineraries and the lowest airfare on IndianEagle.com.