Pachmarhi is like a laurel of glory for Madhya Pradesh tourism. Encircled by the range of Satpura Mountains, Pachmarhi is the best hill station in Central India. Making it an ideal summer tourist destination is the beauty of nature in harmony with the diversity of geography. Buzzing waterfalls, mystic caves, scenic sunrise points, flower-carpeted meadows, echoing hills, and age-old rock paintings are some of the attractions of Pachmarhi, which never fail to enchant the senses. Serene Solitude or solitude of serenity is the most suitable phrase to define the ambience of Pachmarhi, which is a must visit to not just unwind but to fall in love with India as well. If you are not convinced, Indian Eagle reasons further why visit Pachmarhi…
Pandav Caves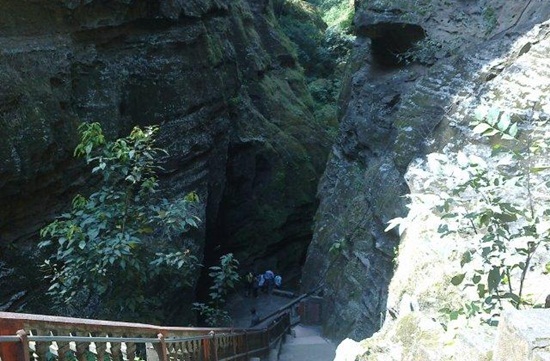 Among the best tourist attractions of Pachmarhi Hill station is the Pandav Caves, which has mythological references to the Mahabharata, one of the greatest Indian epics. As per the archaeological evidences from around the caves, it is assumed to be one of the shelters for the Pandavas in the exile. Nagdwari, whose head Nagraj Vasu had married off his daughter to Arjuna, one of the five Pandava brothers, is about 15 km away from Pachmarhi. Nagdwari is famous for the Nagpanchami Fair. The caves are named after the Pandava brothers and their wife Draupadi.
Bade Mahadeo Cave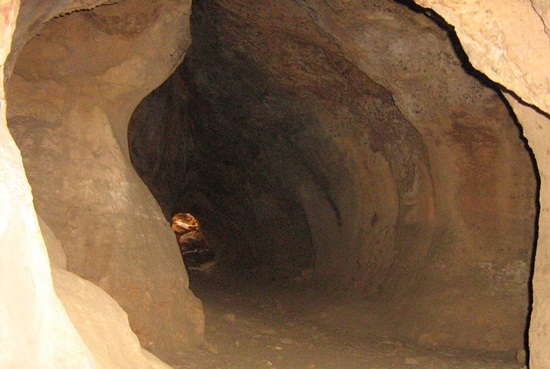 Bade Mahadeo Cave is a spot of pilgrimage lending an air of spirituality to the ambience of Pachmarhi. Over the years, the cave has become a legendary tourist attraction with a mythological belief that King Bhasmasur was killed by Lord Vishnu disguised as Mohini here. The 60-feet long cave houses the life-size idols of Vishnu, Brahma, Mahesh and Ganesha. The serpentine road to the cave is a green landscape dotted with trees and shrubs. The Shivalinga is enshrined in the interior of the cave. There is a holy kund (small water body) in the middle of the cave.
Bee Falls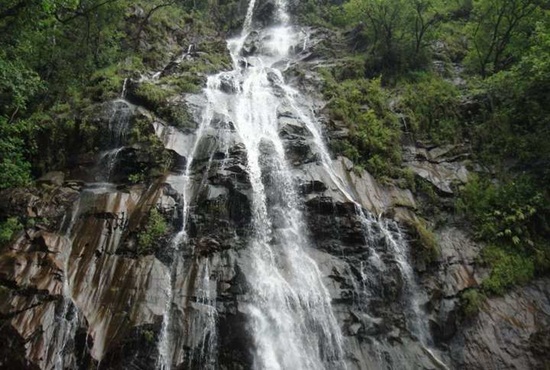 The 150-feet Bee Falls is the most spectacular attraction of Pachmarhi. Known as Jamuna Prapat to the locals, the waterfall flows into a pool below and fills the surrounding with an overwhelming buzz. A bath under the natural shower of the fall and in the pool is an irresistible temptation. Youngsters can ride on adventure from the stream to Rajat Prapat, another bathing pool, through the Bee Falls. The beauty of the waterfall, a photographer's delight, will never let you forget the Pachmarhi trip.
Dhoopgarh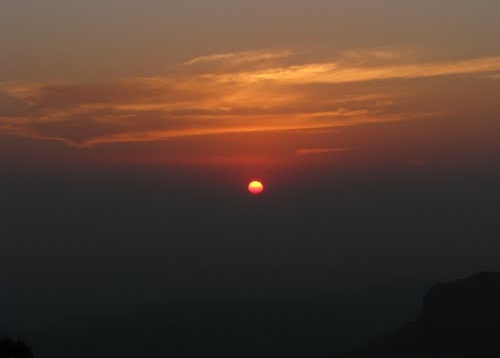 The highest point in Pachmarhi, Dhoopgarh is located 4429 feet above the sea level. To be precise, it is the sunrise and sunset point at this hill station in Madhya Pradesh. Make sure to spend some time with your dear ones in the solitude of nature at Dhoopgarh when the sun is rising or setting in the backdrop. Photograph the beauty and feel the silent eloquence of the place, which is beyond verbal expression.
Apsara Vihar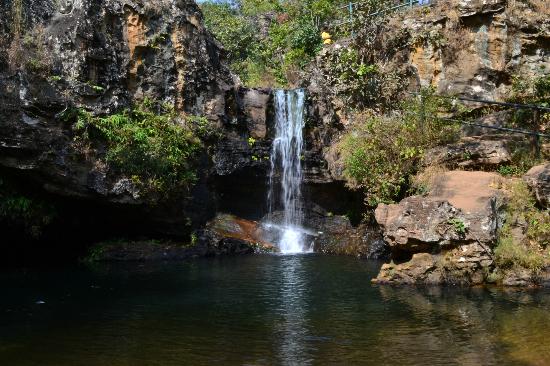 Apsara Vihar is another must-see tourist attraction in Pachmarhi. Called 'kund' in the local language, Apsara Vihar is a small bathing pool at a distance about 13 km from the Pachmari Bus stand. The unseen glory of the place is a magic that works like a spell on the tourists. The water of the kund feels like enchanting the mind and the senses. Bathing in the pool is believed to be a holy practice.
If the cost of air travel holds you back from flying to Madhya Pradesh, book your trip at the lowest airfare on IndianEagle.com. The cheapest flight is guaranteed. Please, no more excuse!