Recently, the UN World Tourism Organization named Qatar as the 'Most Open Destination in the Middle East' and the eighth most open destination worldwide in terms of visa facilitation.
Truly, Qatar Tourism and Qatar Airways leave no stone unturned to make the country a most welcoming destination for foreign nationals from across the globe. In 2018, Qatar registered 1.8 million foreign tourist arrivals, which is forecast to touch 3 million by 2022. In a bid to reach the goal, Qatar Airways, the government of Qatar, and the Qatar National Tourism Council have collaboratively launched a new electronic visitor authorization system.
Using the electronic visitor authorization system, the residents of Qatar can invite their relatives and friends even from the far-flung parts of the world to visit Doha during the annual "Summer in Qatar" program. The invitees will be able to obtain a free visa upon arrival at any of the designated entry points in the country, provided that they apply for the free visa to Qatar online prior to their travel.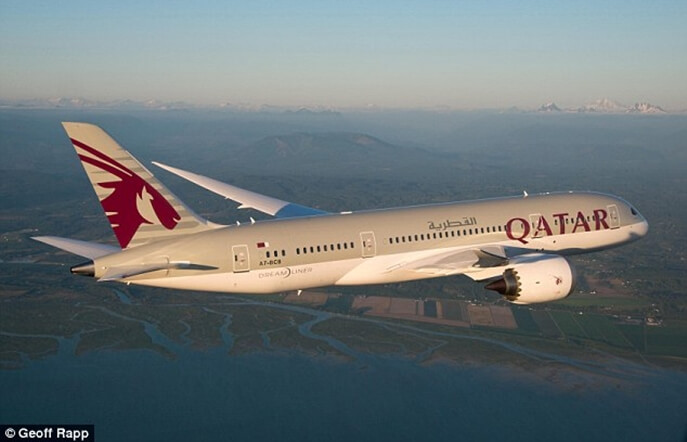 Qatar Airways Offers Fare Discount up to 25%     
To make the fun-filled "Summer in Qatar" program irresistible to foreign nationals, Qatar Airways is offering airfare discount up to 25% on all flights to Doha from over 160 international airports in its global network. Qatar Airways' discounted airfare to Doha is available till August 15, 2019 only on flights to Hamad International Airport as a final destination.
Even the transit passengers of Qatar Airways flights from USA to India can avail Qatar's complimentary transit visas and one-night, free, luxury stopover in Doha to enjoy the Summer in Qatar program 2019. 
Details of Summer in Qatar Program 2019
The Summer in Qatar Program 2019 is an amazing lineup of music, film, art, comedy and food festivals, both indoors and outdoors, for different age groups. It features sports camps, art exhibitions, cookery shows, film screening, musical nights, standup comedy, brand promotions, incredibly discounted shopping, edutainment activities, world-class hospitality, etc.
The Doha Comedy Festival and the Bollywood Musical Festival are among the prime attractions of Qatar's summer program 2019. Also famous for the South Indian International Movie Awards (SIIMA), the two-and-a-half-month long festival transforms Doha into a haven of music, movie and arts for regional and international artists.
As the Bollywood Music Festival features Indian singers from Mumbai, home to Bollywood, the Summer in Qatar program is one of the best times to visit Doha, catch up with popular Bollywood singers and groove to their performance.
It is rightly said that there is something for everyone during the Summer in Qatar program. Even kids are not disappointed. They can participate and revel in exciting stage shows like Hello Kitty, Aladdin, the Smurfs and the Little Mermaid.
While museums in Doha offer ample space for visitors to explore Qatar's rich cultural heritage and history, Doha's topnotch shopping malls offer incredible retail discounts and exclusive brand giveaways, along with a change to win exciting prizes worth $2 million.
Qatar Airways, the best Middle East airline for business class flights, may not offer the aforementioned discount on flights to Doha to its transit passengers traveling to some other destination via Doha.
Also Check: Qatar Airways' Brand New Economy Class