Qatar Tourism is up with a complimentary offer for international passengers of Qatar Airways flights transiting through Doha's Hamad Airport. Qatar Tourism inked a deal with Qatar Airways to provide the airline's transit passengers with free luxury hotel accommodation in Doha as a stopover package.
Those traveling on Qatar Airways' US-India flights via Doha are also eligible for this exclusive offer along with the free transit visa to Qatar, which became effective in November 2016.
Free luxury accommodation for transit passengers of Qatar Airways flights is part of the latest campaign to promote Qatar on international levels. As Doha is the center of Qatar Tourism, it seems the best opportunity to visit and discover Doha within Qatar Airways' itineraries with a layover at Hamad International Airport.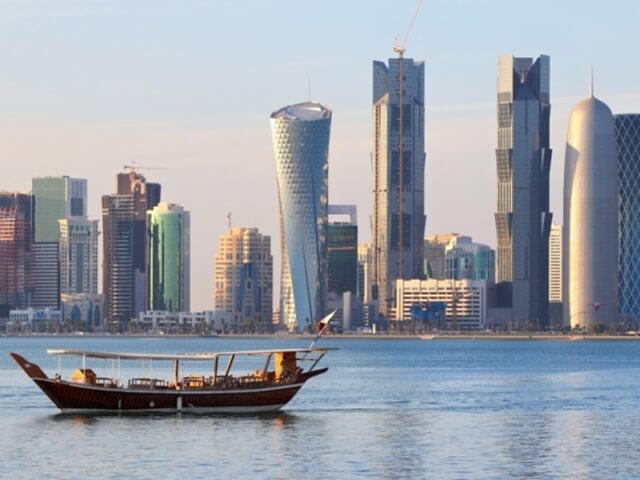 Free accommodation for Qatar Airways' passengers transiting through Doha will be arranged at four and five star hotels for one night throughout the summer 2017. Those flying between US and India via the capital of Qatar can grab this chance to turn a layover into a stopover for Doha sightseeing.
The free one-night hospitality from a selection of the best luxury hotels in Doha can be extended for a reasonable amount of $50 a night. It will help travelers make the most of a stopover in Doha up to four days of the free transit visa to Qatar or as long as they want. The promotional offer is intended to make transit passengers of Qatar Airways flights add Doha to their itineraries.
Needless to say, Doha is best known for authentic Arabian hospitality, desert safari, cruise dining and luxury shopping. The combination of free one-night accommodation and free 4-day transit visa makes Doha an endearing stopover during Qatar Airways flights between USA and India and on other routes via Doha.
This complimentary offer is available with both Qatar Airways cheap economy flights and Qatar Airways business flight deals at Indian Eagle only if the flights transit through Doha.