In March 2020, India – the second most populous country in the world – took several measures to combat the pandemic, like cancellation of scheduled/regular international flights, suspension of tourist visas, and nationwide lockdown. With foreign countries having vaccinated their populace and the COVID graph being flattened in India, the government has relaxed the pandemic-induced restrictions for international arrivals since February 14, 2022. All the previously issued tourist visas to India, in both paper and electronic formats, have been restored for eligible foreign citizens starting today, March 16.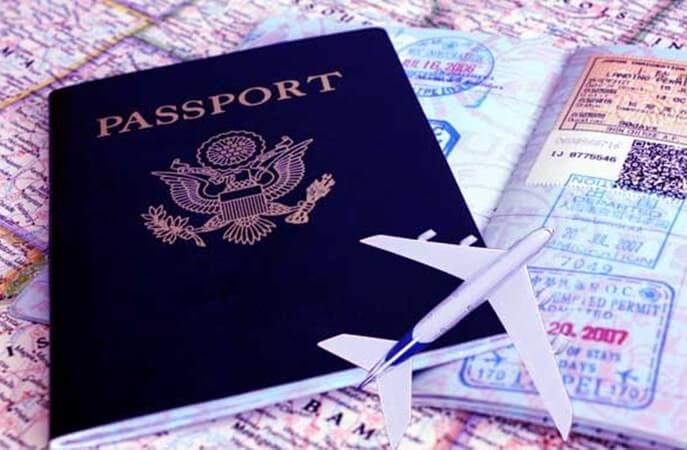 The tourist visa and regular international flights to India had been suspended for the past 24 months. When the second wave started receding, India resumed issuing e-visa in certain categories, except tourism. India's e-tourist visa or electronic travel authorization (ETA) resumed to be issued to foreign nationals, including those of Indian origin, in November 2021. But the 5-year and 10-year long tourist visas issued before October 6, 2021 continued to remain suspended until this day. Since November 15, thousands of fresh tourist visas have been issued for only 30 days of stay in India on a single entry.
With immediate effect, the government of India has reinstated valid 5-year e-tourist visas for the nationals of 156 countries and valid 5-year regular tourist visas (paper) for all countries, given the resumption of scheduled international flights to India from March 27, 2022. This generous move is aimed at scaling up the number of foreign tourist arrivals so as to support the tourism economy of the country.
Starting March 16, 2022, the citizens of the eligible countries can also apply for fresh regular (paper) tourist visas to India with 5-year validity. The issuance of fresh visas is subject to certain restrictions that the government may impose from time to time.
There is good news also for those who hold a valid 10-year-long regular tourist visa to India, which had been suspended since the onset of the pandemic in March 2020. But the long duration regular tourist visas have been restored only for the citizens and nationals of two countries, the United States and Japan, as of now. Currently, the issuance of fresh tourist visas with 10-year validity is subject to country-specific restrictions. Only the US and Japan nationals are eligible for the fresh issuance of long duration tourist visas for the time being.
Not all foreign nationals/citizens of Indian origin are OCI or PIO card holders. The continued suspension of the previously issued valid tourist visas not only agitated them, but also led to the cancellation of their travel to India. Some of them had to obtain a regular X entry visa at an additional cost.
The tourist visa to India is granted to foreigners for four reasons: recreational and sightseeing, visiting family or friends, short business trip, and medical treatment for a short duration. Applications for India's e-tourist visa must be submitted neither later than 4 days nor earlier than 34 days before the date of planned arrival. India's tourist visa fee for foreigners varies from country to country. India's e-tourist visa can be availed by citizens of as many as 169 countries. A tourist visa to India comes with validity up to 10 years. The electronic travel authorization allows a double-entry to India for 60 days, whereas a regular (paper) tourist visa to India allows more than 60 days of stay at a time.