Maharashtra Tourism announces celebration of Diwali, the national festival of India, in New York on September 22, 2013. Times Square, an iconic landmark in New York, has been selected as venue for the festive celebration. The objective of this initiative by Maharashtra Tourism is to connect the members of New York based NRIs communities with India and its diverse culture through cultural performances on the occasion of Diwali celebration.
Check Diwali 2016 Events in New York
The celebration of Diwali, the festival of lights, is being expected to be a larger than life event for the NRIs in New York State. A large screen at Times Square, will display fireworks and light shows. Live performances including singing and dancing will entertain the attendees and fill the square with buzz. Workshops on mehendi design, sari draping, Indian fashion and Indian cuisine will be organized for NRIs.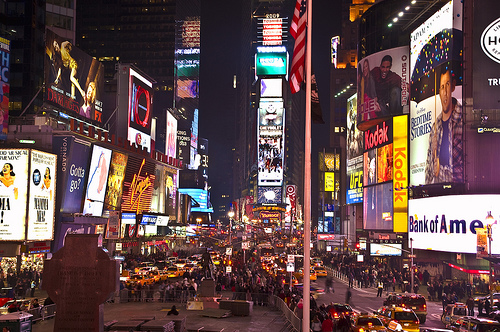 A film on the tourist destinations of Maharashtra will be an added attraction of the event. The Maharashtra Tourism Development Corporation has added this special program on the agenda to highlight the state's tourist spots to the NRIs. "The state of Maharashtra including cities, towns and villages has several holiday destinations of international interest that many US travelers have fallen in love with till date," Chhagan Bhujbal, Minster of Maharashtra Tourism commented.
"The coastline of Maharashtra boasts pristine beaches. There are many beautiful hill stations such as Alibagh, Matheran, Lonavala, Mahabaleshwar, etc. in the state. The state has its own cultural identity that festivals and cuisine better reflect. We are trying our best to get Maharashtra noticed on the global tourism map by hosting Diwali celebration and cultural programs for NRIs and the locales at Times Square in New York City. It will help draw attention from the world over," he added.
ASB Communications, an advertising & marketing company in Manhattan, is organizing the event in collaboration with the Maharashtra tourism government. Mr. Samit Chavan is the festival manager who you can reach at 08879222088.
IndianEagle.com is a trusted online travel agency for NRIs to book cheapflights to India in all seasons.