Your face is your new boarding pass for Lufthansa international flights from the United States. The successful trial of Lufthansa's biometric boarding procedure at Los Angeles International Airport will soon eliminate the need to present a boarding pass and a passport at all the US departure points of Lufthansa's international flights. Lufthansa's self-boarding biometric system using advanced facial recognition technology makes it possible to board a full Airbus A380 within a few minutes (not even half an hour).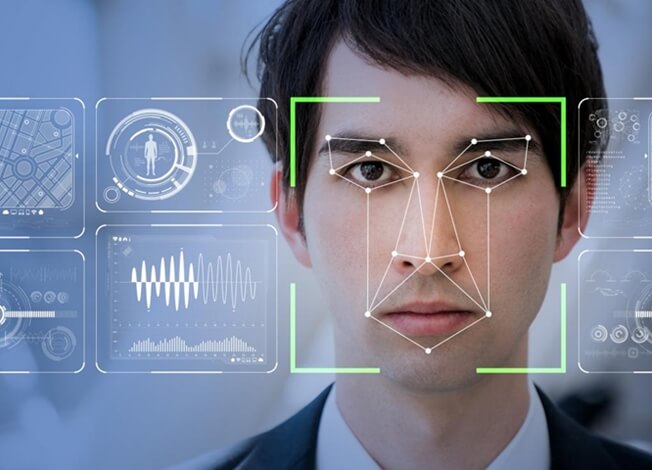 Lufthansa's biometric boarding program heightens security, promises ease of use and ensures seamless passenger experience. In order to board Lufthansa flights from Los Angeles and other US airports (in the near future), travelers are required to walk through the self-boarding gate at the boarding point and pause for a while. The hi-tech cameras integrated to the biometric boarding gate click travelers' facial images in a split of a second. The facial scans are sent to the US Customs and Border Protection (CBP) agency and uploaded to the CBP database for a quick verification in real time.
On successful matching of a traveler's facial features and his existing facial scans in the CBP database, the biometric boarding system recognizes the traveler as boarded and lets him walk down the jet bridge to the aircraft cabin. Thus, Lufthansa's A380 aircraft was fully boarded in less than 20 minutes during the trial of biometric boarding at Los Angeles Airport (LAX). The future of air travel and airport security, biometric boarding technology makes manual scanning of boarding passes a thing of the past.
Dubai International Airport is far ahead of other major airports on the globe in terms of using facial recognition technology. Previously, we at Indian Eagle wrote about Dubai Airport's plan to install on-ground tunnels with facial scanning virtual aquariums as security checkpoints for all travelers, departing and transit, on the way to the boarding areas.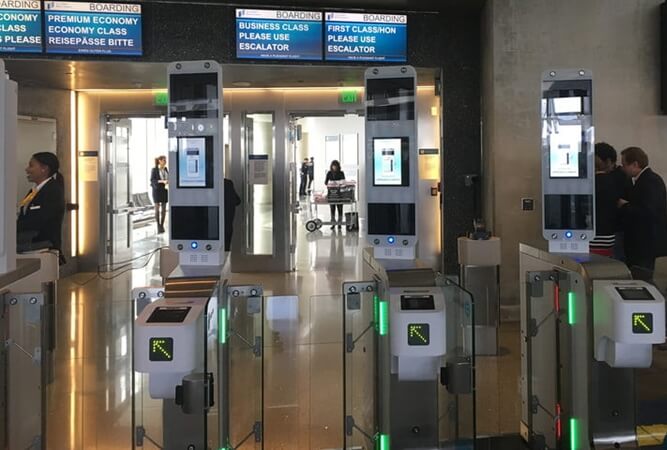 Lufthansa Airlines' biometric boarding system is a series of automated kiosks integrating facial recognition technology, which was developed in collaboration with the LAX airport authority, the US Customs and Border Protection, and Amadeus that powers Lufthansa's ticketing system. Besides facilitating automated boarding, the biometric system automatically doubles check passengers' itineraries so that the passengers get onto the right plane.
Other major international airlines including British Airways and Delta Air Lines have already jumped onto the bandwagon, in compliance with the US Department of Homeland Security. The passengers of Delta flights from US airports including Regan Washington National Airport (DCA) can use their fingerprints as biometric boarding passes. Biometric boarding of British Airways flights is already in place at Los Angeles, New York JFK, Orlando and Miami airports.