There are many stories of Queen Victoria in the history of British India. Some are buried in the grave of time while some are immortalized by historians and writers. The story of Queen Victoria's controversial relationship with her trusted aide from India in the late 1800s is still alive in NRI journalist and author Shrabani Basu's book "Victoria & Abdul: The True Story of the Queen's Closest Confidant" which will soon be adapted into a film.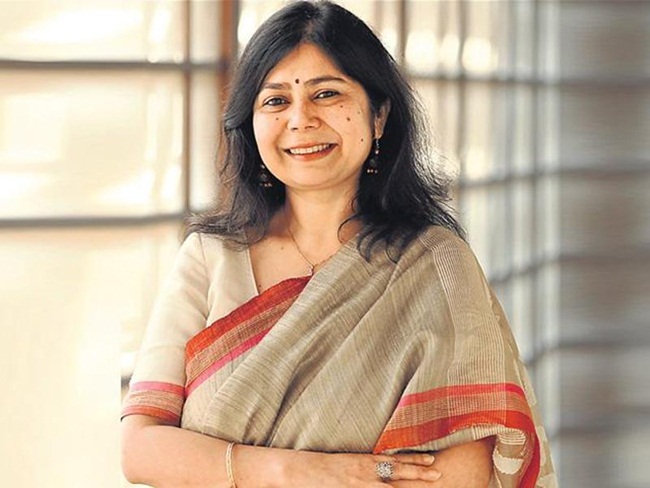 Oscar-winning British actress Judi Dench has been roped in to play Queen Victoria, the Empress of British India, in the upcoming film based on London-based author Shrabani Basu's book which was published six years ago. Award-winning British filmmaker Stephen Frears will direct the film which is yet to be titled.
The Calcutta-born author is happy to know that her book will be adapted into a screenplay for celluloid by none other than Stephen Frears who made The Queen on the British Royal Family's response to the death of Diana, Princess of Wales, in 2006.
Author Shrabani Basu's book "Victoria & Abdul: The True Story of the Queen's Closest Confidant" pictures how a 24-year-old handsome Abdul Karim, who was brought from the Agra Central Jail to England to wait at tables during Queen Victoria's Golden Jubilee in 1887, became a personal attendant, Urdu teacher and influencer to the then British Monarch in politically turbulent times and how the royal family responded to their intense relationship.
Victoria & Abdul captures the tender love story of a young Indian Muslim and the then Empress of India; an undefined relationship that survived the best attempts to destroy it at a time when independence movement in the subcontinent was gaining momentum. – Author Shrabani Basu
Author Shrabani Basu, a postgraduate in History from Delhi University, was born in Kolkata (then Calcutta). She joined The Times of India's Bombay office as a trainee journalist in 1983 and moved to London in 1987. Since then she has been a correspondent of Kolkata-based leading dailies: The Telegraph and Ananda Bazar Patrika. She combined her love of history with her profession and passion for creative writing in two other books: "Spy Princess" and "For King and Another Country."
Travel Beats is a digital portal for Indians and NRIs by IndianEagle, a leading international travel organization. Travel Beats publishes interesting stories and news about the worldwide Indian Community in travel, culture, entertainment and lifestyle.