Dosa has been a 'thing of joy' across India and beyond for years. The most popular dish of South India, dosa has become a pan-Indian delicacy riding the waves of popularity with cosmopolitan foodies. It did not fail to woo the Duke and Duchess of Cambridge – Prince William and Kate Middleton – on their visit to India in 2016. But, 2017 seems the year of litti chokha, a most traditional and popular dish in the Indian states of Bihar and Uttar Pradesh.
Litti Chokha is all set to represent India at the Manila International Food Festival 2017 in the Philippines. With its upcoming debut in the Manila food fest, Litti Chokha proved to be a dark horse outsmarting other popular Indian dishes. This street food of India will compete with food items from 16 other countries including China, Thailand, Mexico and USA.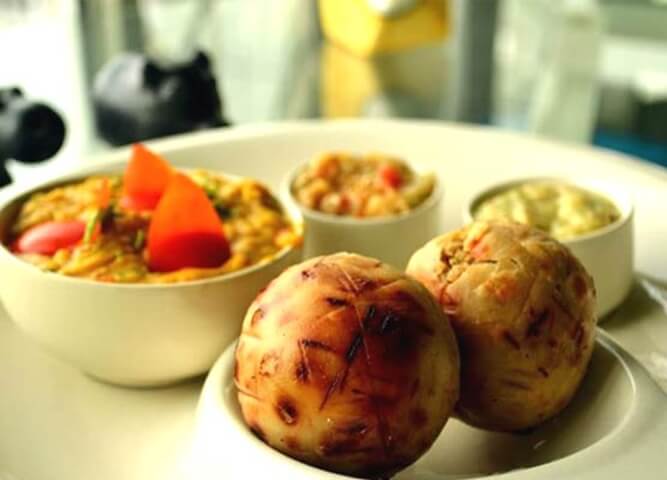 In recent times, litti chokha came into limelight on the culinary landscape of India. Even it clicked with celebrities like Amir Khan. Amir Khan of Dangal fame had a pleasant tryst with this North Indian dish on his visit to Bihar. Moreover, not many people that litti chokha made its way to Times Square in New York City during the 2014 elections in India. The New York Indians held a critical discussion on the socio-economic scenario of Bihar over platefuls of litti chokha at Times Square then.
Often referred to as a rustic cousin of dal baati from Rajasthan, litti owes its origin to the Magadha Kingdom in ancient India. Once a staple food in the court of Magadha and a Bihari specialty today; litti chokha has the rare distinction of having played an important role in the Sepoy Mutiny of 1857, the first War of Independence. It was the main travel meal for Rani Lakshmi Bai, Tantia Tope and other leaders of the 1857 Rebellion simply because it could be made with fewer ingredients and baked without utensils. Moreover, it remains edible for two to three days.
A favorite of Rani Lakshmi Bai and many in the Mughal Empire, litti has undergone an evolution of taste from shorba and paya to smoky curry over ages.
Dinesh Kumar, a litti chokha expert from Patna, the capital of Bihar, will attend the Manila International Food Festival 2017 as culinary representative of India under the banner of National Association of Streetfood Vendors of India. Let's keep our fingers crossed for success of litti chokha in this international culinary competition.
Travel Beats, a dedicated Indian Diaspora portal by Indian Eagle, publishes the latest news and interesting stories from India and USA. Subscribe to Travel Beats' free newsletter for the latest updates on Indian community worldwide.