"Nearly 30 million Indians abroad make the largest diaspora in the world. Taking a foreign passport for the sake of convenience does not make them any less Indian," said Congress MP Shashi Tharoor while introducing a bill in the Parliament, seeking to amend Article 9 of the Indian Constitution, so that foreign nationals of Indian origin can be granted dual citizenship, a long-standing demand for and from the Indian diaspora.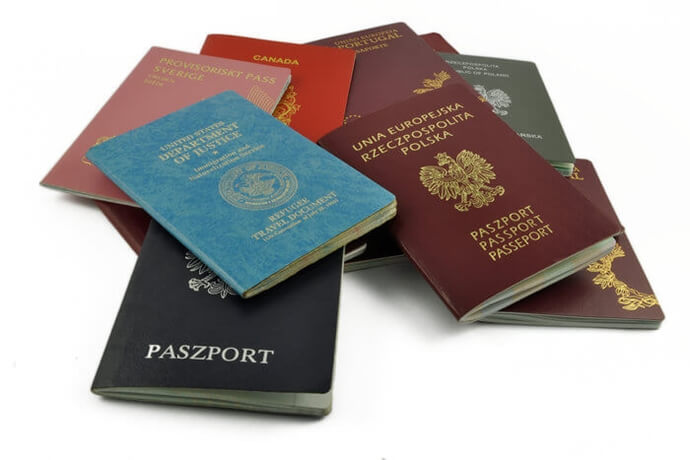 Article 9 of the Constitution of India is a mandate for those who acquire citizenship in foreign countries to renounce their Indian citizenship rights. It is further complemented by the Indian Passport Act, which does not allow overseas Indians to hold an Indian passport after acquiring foreign citizenship. Rather, foreign nationals of Indian origin may incur a penalty of up to $1050 for holding the Indian passport.
In response to global Indian diaspora's demand for dual citizenship, Indian government introduced the Overseas Citizen of India (OCI) card at the 2006 Pravasi Bharatiya Divas held in Hyderabad. Under the OCI status, foreign nationals of Indian origin are allowed to live and work in India for an indefinite period of time, though they are bereft of the rights to cast their votes, hold public service offices and buy agricultural properties in their native country.
In the regime of Prime Minister Narendra Modi, the OCI card has been promoted fairly and the erstwhile prevailing misconceptions about it have been mitigated to a greater extent. The OCI application process has been streamlined too. If the dual citizenship bill is approved, India-born foreign citizens will be able to hold Indian passport which entitles Indian nationals to visa-free entry to 25 countries and visa on arrival in 39 countries.
The United States, the UAE and Saudi Arabia are home to over 7.5 million Indians in total, according to the UN World Migration Report 2018. The Indian populace of Australia comprises of 620,000 as per the 2016 census. About 120,000 Indians acquired the citizenship of Australia in between 2013 and 2018. The United Kingdom alone is home to 1,451,862 people of Indian origin, according to the UN Census 2011.
Also Check: India's Budget 2019 – New Tax Rules for NRIs
Granting dual citizenship to the influential and highly skilled Indian diaspora will allow them to participate actively in India's governance, policymaking and politics, according to Congress PM Shashi Tharoor's statement supporting the dual citizenship bill for foreign citizens of Indian origin. "Indians living abroad are already contributing immensely to India and there's such an enormous wealth of experience that India can benefit from further," he opined.
Shashi Tharoor cited two instances to justify his arguments in support of the dual citizenship bill. Indian American leaders' political stronghold in Washington DC was a driving force behind the historic India-US nuclear deal. In 2011, the government of Australia revoked ban on uranium exports to India, at the request of Australian Indian leaders.
The government of India invites the Indian diaspora to invest in various industries and support various social causes for the socio-economic growth of India, but does not engage them in the country's governance and policymaking. Even India's research corridors are closed for Indian-origin leaders with foreign citizenship.
On his maiden visits to the USA and Australia in 2015, Prime Minister Modi invited Indians in Sydney, New York and San Francisco to be ambassadors of several socio-economic projects, such as Clean India and Swachh Bharat Mission in their country of origin. Undeniably, Indian Americans, Indians in the UK, Indians in the UAE, Australian Indians, and Indian expatriates in the rest of the world contribute to support many charities for the underprivileged in India.
Travel Beats, a subsidiary of Indian Eagle, is a leading overseas Indian community portal publishing latest Indian community, visa, immigration and aviation news. Indian Eagle Travel strives to make economy flights to India, business class air tickets to India, and last-minute travel to India cheaper with major major airlines' secret deals.