How would it be if you can visit an international airport as a non-traveler and get past security to catch up with someone for meeting at a lounge or hang out with a friend for dinner at your favorite restaurant or shop in the retail section or escort your family to the boarding gate just as we do at subways and railway stations? You need neither a flight ticket nor a boarding pass to get past security at a never-never-land-like airport.
Pittsburgh International Airport (PIT) has become a wonderland for non-fliers. All set to restore its past glory and previous popularity before the 9/11 attack, the airport has come up with a new program to fetch non-fliers, in association with the Transportation Security Administration. To be launched on September 5, 2017, the program will let non-fliers go past security just like actual travelers holding boarding passes.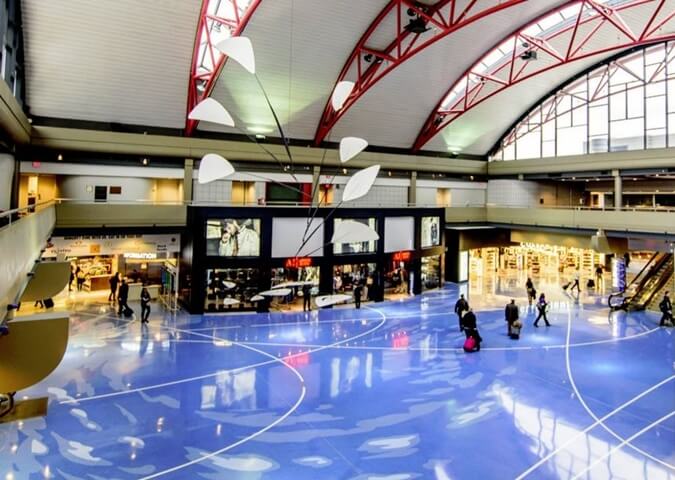 There will be a dedicated counter for non-fliers to collect complimentary passes from on Pittsburgh International Airport's third-floor ticketing level. Non-fliers can collect a complimentary "myPITpass" on showing their valid driver's license or passport at the counter. The program will let non-fliers get past security but does not exempt them from going through the airport's security procedures.
The complimentary "myPITpass" would benefit certain groups of non-fliers like parents of unaccompanied minors and family members of elderly travelers at Pittsburgh International Airport in Pennsylvania. For the first time since the 9/11 attack in 2001, they will be able to accompany their children or elderly family members traveling alone, until boarding.
Pittsburgh Airport had been a popular hangout until September 11, 2001. The airport put up a big NO to non-travelers when the Transportation Security Administration (TSA) tightened the security noose post the 9/11 attack.
Also Read: Details of Biometric System at Major US Airports
Developed as a major hub for US Airways in the state of Pennsylvania, Pittsburgh International Airport counted 9.9 million travelers boarding and de-boarding planes in its heydays. It gradually witnessed a sharp decline of 60% in the number of actual travelers. Previously, Pittsburgh Airport was a layover for many connecting flights to India from Philadelphia and the cities in its neighboring states. Now it cloaks only departure and arrival flights.
Even today, Pittsburgh International Airport is a hub of over 100 retailers including premium brands and more than 30 restaurants serving various cuisines. It also houses a few small museums. It is the second busiest airport in Pennsylvania at present. Some of the major airlines do still operate cheap flights from Pittsburgh Int. Airport to India and other countries.
Initially, the airport will provide non-fliers with access past security from 9 AM to 5 PM, Monday through Friday. Complimentary "myPITpass" won't be available during the morning and evening rush at the airport. If this new program for non-fliers causes congestion at any time during the stipulated hours of the day, issuance of the complimentary "myPITpass" would be either halted or limited to a certain number of non-travelers.
No other airports have been reported to introduce the same or a similar program in the near future. If the program becomes a success at Pittsburgh International Airport, other US airports may give it a thought.
Indian Eagle Travel
Indian Eagle is a trusted name in the international travel booking space. A reliable travel partner of Indians in USA, Indian Eagle not only books cheap flights to India but also caters latest visa and immigration updates to Indian Americans through its community portal, Travel Beats.