The market for direct flights from USA to Bengaluru, India has remained untapped till date. However, American Airlines is all set to unlock the economic potential of this route later this year and jump into the fray with Emirates Airlines, British Airways, Lufthansa and Qatar Airways that operate one-stop flights to Bengaluru from the United States.
Adding to the list of nonstop flights between USA and India, American Airlines will launch a daily nonstop flight from Seattle to Bengaluru in October 2020. The direct Seattle-Tacoma to Bengaluru flight is the second such service to India from the United States' west coast, following the existing nonstop SFO to New Delhi flights. However, it is the first ever direct flight from the US to Bengaluru, the silicon valley of India.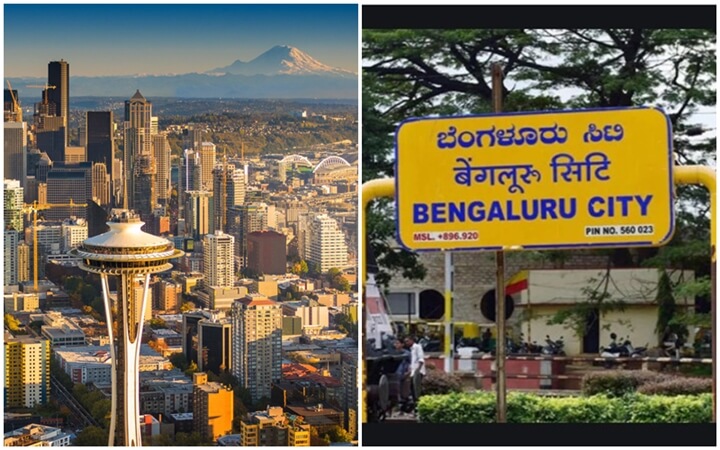 With the launch of daily nonstop Seattle to Bengaluru flights, American Airlines is looking to cash in on the corporate demand for business flights to Bengaluru (BLR Airport) from the west coast. The upcoming service is likely to make Indians of San Francisco Bay Area, Colorado, Nevada, Utah, Idaho, Oregon, Wyoming, and New Mexico choose one-stop SEA-BLR itineraries over multi-stopover itineraries to Bengaluru, India.
"Kempegowda International Airport (BLR) is all set to welcome American Airlines' 285-seater Boeing 787-9 for flights to and from Seattle-Tacoma International Airport. It will help establish Bengaluru Airport as the Gateway to South India for the west coast of the USA," said the MD and CEO of Bangalore International Airport Limited (BIAL).
India's third busiest airport in terms of passenger traffic, Bengaluru Kempegowda Airport is known for its high-tech infrastructure and world-class facilities. With two runways, the airport accommodates operations of Air France, Singapore Airlines, Etihad Airways, Emirates, Qatar Airways, KLM, Japan Airlines, Thai Airways, and other international airlines.
Kempegowda International Airport, Bengaluru will soon enter the league of major international airports with smart restrooms, like Hartsfield Jackson Airport, Atlanta. The restrooms at BLR airport will be equipped with Flight Information Display Systems to disseminate all flight details at a mere touch of a finger on the mirror. Read more about Kempegowda BLR Airport's amenities including biometric boarding, automated bag drop and world-class entertainment arena.
Also Check: Alerts and Updates for USA to India Travel 2020