India is all set to make New Delhi IGI Airport a world-class international hub, with a panel having been set up to study the dynamics of global transit hubs, such as Doha, Dubai, London, and Singapore. The panel will submit reports to the country's civil aviation minister. Indian Government's repeated denial of foreign airlines' petitions seeking an increase in their flying rights to and from India has been a hint at the plans for developing Indira Gandhi Airport as a global transit hub.
A transit hub is an international airport with world-class infrastructure for global airlines and their connecting flights. A transit hub provides enhanced connectivity to any part of the country and seamless transfer between two international or international and domestic flights. Statistically, Indira Gandhi Airport – the ninth busiest airport in the world, according to the Airports Council International's report 2023 – has all the makings of a global transit hub.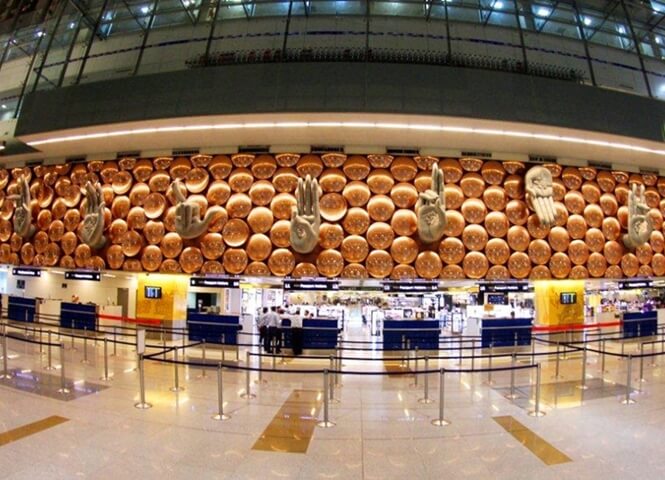 With the rebound of travel in the post-pandemic era, both IndiGo, the largest airline in terms of domestic market share; and Air India, a leading Tata airline group, have emerged as mega carriers under the guidance of their respective foreign CEOs. Having restricted direct access beyond capital cities for Gulf and European airlines, the government of India expects the native carriers to provide domestic to domestic, domestic to international, international to domestic, and international to international connectivity.
The third phase of expansion that Indira Gandhi DEL Airport is currently undergoing will support the government's ambitious project for the airport to be a transit hub. On completion of the third phase in 2023, Terminal 1 will expand from 60K square meters to 169K square meters, with a boost to its traffic-handling capacity from 20 million to 40 million per annum. In addition, a new integrated terminal for both departure and arrival operations will be formed out of Terminal 1C and Terminal1D. The projected addition of a 7th check-in island will expand T3's international transfer area.
The fourth runway, 4.4km, is also under construction to let the airport handle more international flights to New Delhi. Indira Gandhi Airport will be the first and only airport with four operational runways in the country. New Delhi is the destination of a maximum number of nonstop flights to India from USA, Europe, Australia, and other countries. Once the airport becomes a transit hub, it will see more long-haul flights from across the world. Especially, Indians in American are looking up to major airlines, especially Air India, for more nonstop flights between USA and India.
The civil aviation minister has held talks with the CEO of Air India and the CEO of IndiGo, requiring them to study the best practices that are factored in for the scheduling of transfers between international and domestic flights or between two international flights at Dubai and Doha airports, Changi International Airport, London Heathrow Airport, and Newark Liberty International Airport. If Air India provides direct connectivity to New Delhi from Atlanta, Seattle, Houston, and Los Angeles in the future, the airline should make proper arrangements for international arrivals' hassle-free domestic travel to their final destinations across the country.
Indira Gandhi International Airport's ongoing expansion and plans to become a global transit hub are in parallel with IndiGo's and Air India's aircraft deal for fleet upgrade. Air India will soon induct six B777-300ER aircraft from Etihad Airways, other than six A350-900s as part of the mega deal with Airbus. The fleet expansion will support more international operations and more inbound traffic inflow. The expansion of New Delhi Airport in a phased manner will boost the passenger-handling capacity up to 100 million per annum.