In the wake of frequent mass shootings, including the most recent El Paso and Dayton incident which claimed at least 31 lives, socio-religious inclusion of immigrants and minorities is the only panacea for hate crimes in the United States.
Immigrants and minorities including Indians are being represented culturally and religiously in different walks of life in America, from the White House to the state Senates to the US Army. More and more US states, including Delaware, Colorado, Virginia, Wisconsin, Indiana, Oregon and New Jersey are celebrating the Sikh Awareness and Appreciation Month/Day in recognition of their Sikh populace and its values as well as contributions. In April this year, the State Senate of California recognized Ugadi, the Telugu New Year.
In the latest instance of its socio-cultural and socio-religious inclusivity, the California State Legislature enacted a landmark bill into law allowing the people of diverse faiths to display religious symbols on the entrance to their residence.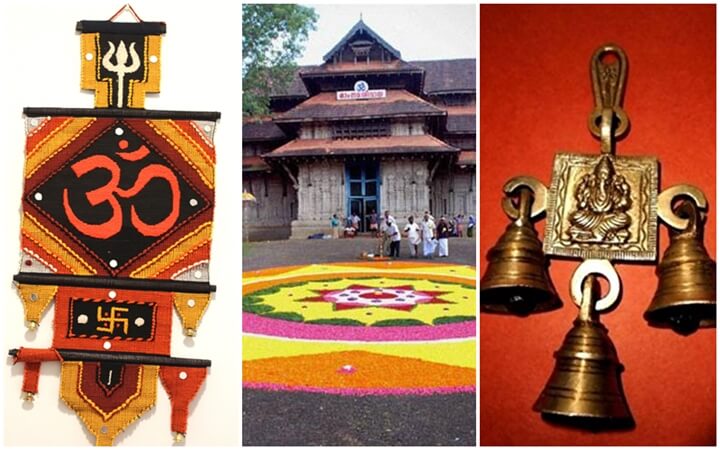 Supported by the Hindu American Foundation, the passing of the bill – SB 652 into law ensures a safe space and a holistic environment for all religious communities, including Hindus and Sikhs, to decorate the doorway the way they wish to express their religious identity and celebrate their faith peacefully.
Sponsored by State Senator Ben Allen, the bill – SB 652 also had support of the California Jewish Legislative Caucus. California's governor Gavin Newsom signed it into law on July 30.
Many landlords and homeowners' associations in California have been reported objecting to the display of religious artifacts on the doorway, and even prohibiting it on some occasions. California is home to nearly 800,000 Hindus, most of who live in condos and apartments. Just like the Jewish who place a mezuzah at the entrance on festive days, Hindus beautify their doorways with such religious articles as toran, diyas, bandarwal, swastika and images of deities like Lord Ganesha as part of the festive decoration.
Also Read: All about India's Dual Citizenship Bill for Overseas Indians
The bill – SB 652 was introduced in response to the complaints filed and the demand for a solution raised by renters and homeowners living in condominium complexes (cooperative societies) where they were barred from placing any religious item of their respective faith at the main entrance to their homes.
The bill – SB 652 espouses all religious communities' right to display sacred items smaller than 36/12 square inches on their doorways. The hanging of religious artifacts that "hinders the opening or closing of any entry door" is excluded from the bill.
"Without interference, California's India-born or Indian-origin people can decorate the doorframe of their residence with images of deities or symbols of Hinduism and place or hang religious items on the doorway this Diwali, adhering to the permissible dimensions in the bill – SB 652," said Easan Katir, California Advocacy Director at the Hindu American Foundation (HAF).
Travel Beats, a subsidiary of Indian Eagle, is a leading community portal for Indians in USA publishing latest Indian community, visa, immigration and aviation news. Indian Eagle is a leading air travel booking partner of Indians in USA, having a proven record in booking cheap direct flights to India from USA in economy and business.