Recently, India honored Dr. Mukesh Hariawala from the Boston Indian community in Massachusetts, as a visionary of the decade, in recognition of his contribution to the global healthcare economy. Indian American cardiac surgeon, Dr. Mukesh Hariawala received the 'Indian Healthcare Visionary of the Decade' award at the 4th Annual Business Leadership Conclave in Mumbai last week. This Boston Indian is a leading research scientist and healthcare economist too.
Dr. Mukesh Hariawala shared the stage of the 4th Annual Business Leadership Conclave with two industrialists – Ratan Tata and Mukesh Ambani – during the felicitation. The 'Transformational Leader of the Decade' award went to Ratan Tata, and Mukesh Ambani was bestowed on the 'Millennium Business Leader of the Decade' award.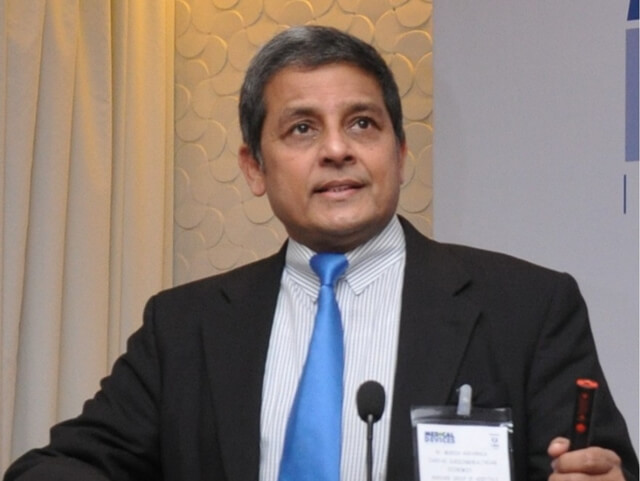 Indian American research scientist, Dr. Mukesh Hariawala stole the show with the audience by enthusiastically delivering a keynote lecture in praise of India's current healthcare infrastructure and collective talent of medical professionals including doctors as well as nurses. In his spirited lecture to a packed audience, he emphasized a multi-billion dollar medical tourism opportunity for the growing economy of India as a byproduct of "Obamacare,"which is the Patient Protection and Affordable Care Act brought by former US President Barack Obama.
Dr. Mukesh Hariawala said in no uncertain terms that the gradually changing healthcare ecosystem in USA would be compelling millions of Americans, who are impatient of 'long waiting periods' for surgical procedures in the country, to seek medical treatment outside the United States. It is likely to benefit India as a sought-after destination for medical tourism in the long run.
Also Read Dr. Vivek Murthy on Mission to Save America from Health Crisis
Once it proves to be a boon for the healthcare industry of India, it will also help generate revenues for other sectors such as hospitality, travel & tourism, banking, shopping, etc. Indian American health economist Mukesh Hariawala opined that India could grab a large pie of billion dollar revenues if soft government policies are framed to encourage building of modern hospitals on outskirts of major Indian metropolises where semi-skilled workers from rural India find employment.
This is what will raise GDP of India and result in urbanization of the country's rural landscape by ensuring a steady flow of medical tourists and channeling FDI funds to India from USA, in Indian American Dr. Mukesh Hariawala's vision.
Born in Gujarat, Dr. Mukesh Hariawala is an eminent keynote speaker at leadership summits worldwide. He is a widely talked-about figure in global media. He studied MBBS at a Mumbai University affiliated medial college. On completion of post-graduation in London, he got fellowship in the Department of Cardiothoracic Surgery at Tufts University School of Medicine in Boston in 1944.
Besides being a member of the American Society of Transplant Surgeons and the Indian Association of Cardiothoracic Surgeons, Dr. Mukesh Hariawala is an alumnus of the New York Film Academy. He has acted in several Bollywood films including Akira, A Flying Jatt, Jagga Jasoos and Rough Book. He has even worked with superstar Amitabh Bachchan. What's the most interesting about him is that he was cast in more than 10 films in the first year of his acting career.
Travel Beats, a leading Indian American community magazine by Indian Eagle, publishes the latest travel, tourism, visa, immigration and community news. Indian Eagle is a trusted travel partner of Indians in USA for booking their cheap international flights to India from US cities.