Indian summer is hot and harsh, sultry and sweating, rigid and rigorous, particularly in metropolises. But it is not merciless. What makes the season enjoyable for the taste buds and stomach is the mouthwatering taste and cooling sensation of summer drinks. Most of the best summer drinks in India are organic juices from natural sources. They are nutritive, hydrating, cooling and refreshing. Roadside vendors are found selling the drinks in every nook and corner. Indian Eagle chooses the most popular drinks to reason why you should visit India in summer and not fear the heat.
Mango juice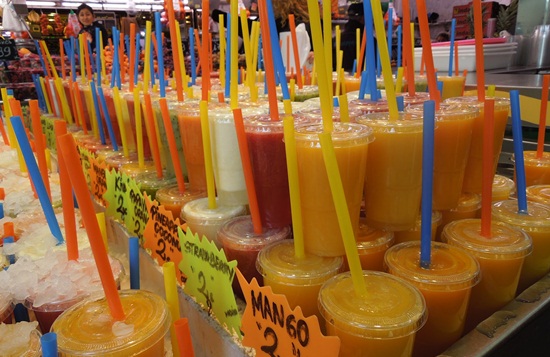 What a delicious drink! Cooling and refreshing to the core, mango juice is a favorite of all. The king of fruits, mango is no rival in taste. The pulp of ripe mangoes is blended and mixed with cool water to make the juicy drink. A little sugar is added to it. The fresh drink is served with some red cherries on the surface. Summer is the season of mango masti in India.
Sugarcane juice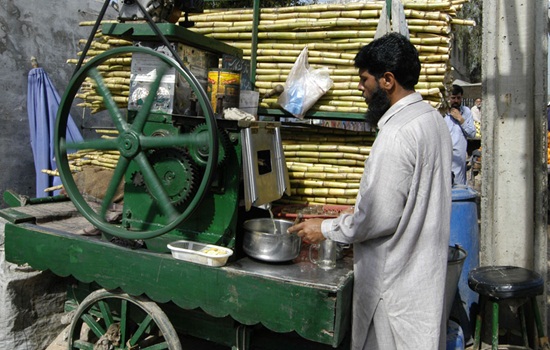 Another source of relief from the simmering heat of the sun in India! Vendors with sugarcane juice machines are found at bus stops, outside railway stations and wandering from street to street. A glass of fresh sugarcane juice (that is slightly yellowish green in color) with a pinch of black salt and a few drops of lime juice is sure to make you exclaim "Ahhh" as an expression of relief.
Lemon juice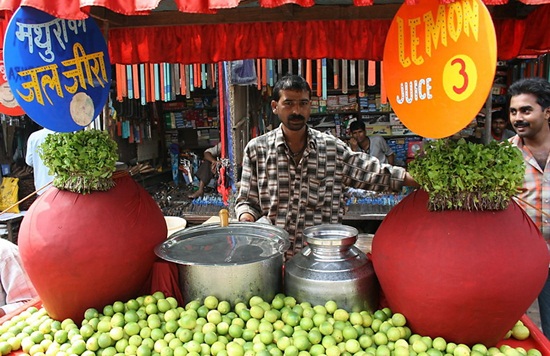 One of the best summer drinks in India, lemon juice is popularly known as nimbu ka pani in all regional languages. It quenches thirst, cools the stomach and hydrates the body immediately. It is cheaper than the other drinks available in summer. A glass of lemon juice costs 3 rupees in rural areas, 5 rupees in towns and 7-10 rupees in metropolises. It is common to see passersby stop at roadside stalls and drench their throats with sips of lemon juice.
Mint juice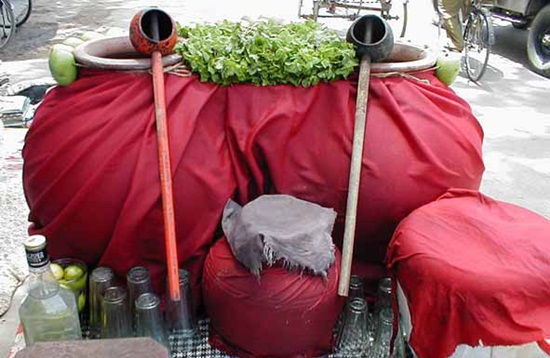 Locally known as pudina ka pani, mint juice is the coolest natural summer drink that Indians find relief in. Free from preservatives and sugar content, it is stored in an earthen or clay pot wrapped with a piece of red cloth on the outer surface. In India, there is no single street without a vendor selling mint juice on summer days.
Lassi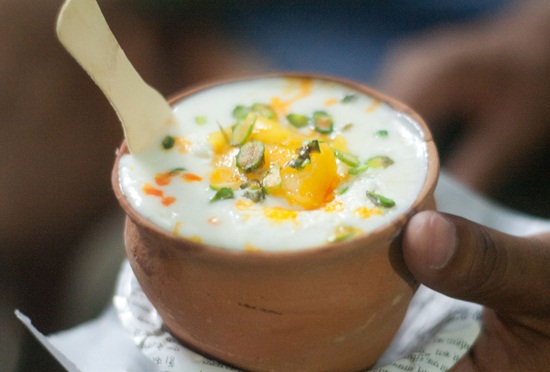 Lassi is the most popular traditional summer drinks in India. Refreshing in effect, delicious in taste and nutritive in content, lassi gives a cool sensation in the sun. A glass of lassi with creamy surface not only provides relief from scorching heat but also makes the stomach feel full. The country owes the lassi culture to the natives of Punjab. Lassi with ripe mango slices is more lip-smacking than its plain variety.
Green coconut water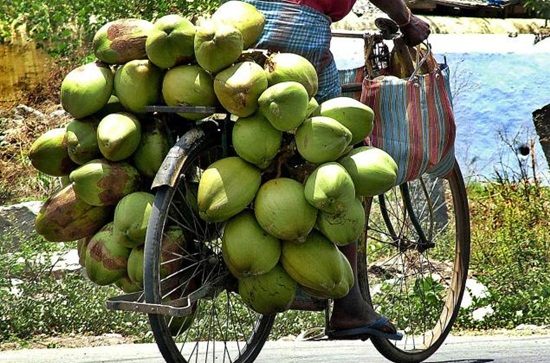 Green coconuts on wheels hit the streets of India in summer. Vendors sell green coconuts riding bicycles or driving vans here and there. Sipping green coconut water to cool off is a must during summer beach holidays in coastal regions of India. It is the best natural drink that the country offers its guests to refresh themselves on the days of summer.
Our offers are as enjoyable as these summer drinks. Discover the joy of saving on airfare for summer trips to India only on IndianEagle.com.