Winter is the high time of tourism in India not only for festivals and road trips but also for bird watching. India receives the highest number of foreign tourists and migratory birds in winter season spanning from October to March. But, exotic birds outnumber foreign tourist arrivals throughout the season. Millions of migratory birds including Greater Flamingo, Ruff, Common Teal, Black-winged Stilt, Yellow Wagtail, White Wagtail, Northern Pintail, Rosy Pelican, Northern Shoveler, Eurasian Wigeon, Long-billed Pipit, Black-tailed Godwit and likes fly to the bird sanctuaries of India every winter. Indian Eagle lists the best bird sanctuaries whose diverse geography and natural beauty make bird watching & photography a pursuit of joy in India during winter. Now, go on dating migratory birds across India.
Ranganathittu Bird Sanctuary in

Karnataka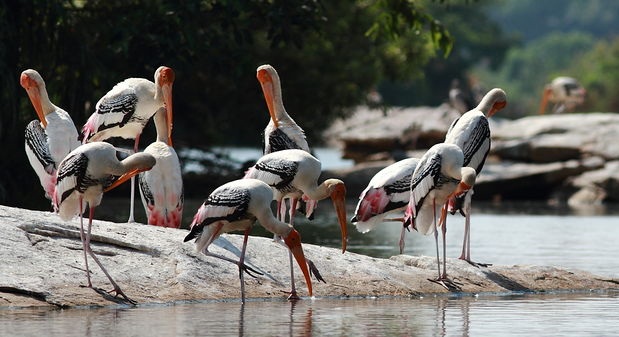 One of the best places to see migratory birds in South India during winter, Ranganathittu Bird Sanctuary consists of six isolated islets on the banks of the Kaveri River in Karnataka. A 16-km drive from Mysore City, the sanctuary is a favorite haunt of exotic migratory birds like Heron, River Tern, White Ibis, Partridge, Spoonbills, Egret and others from Siberia, North America and Australia. A boat ride around the river islets of Ranganathittu Bird Sanctuary gives the best glimpses of the migratory birds in winter.
Nal Sarovar Bird Santuary in

Gujarat
The largest wetland bird sanctuary in Gujarat, Nal Sarovar Bird Sanctuary is one of the top ten winter holiday destinations for bird lovers in India. Only 64 km away from Ahmedabad, this hotspot of migratory birds consists of a sprawling lake and a large marshy area around the lake. A flock of migratory birds including Flamingos, Pelicans, Coots, Pintails, Spoonbills, Shovellers, small Grebes and Cormorants travel to this sanctuary in autumn and entertain tourists throughout winter as well as spring.
Chilka Lake Bird Sanctuary in

Odisha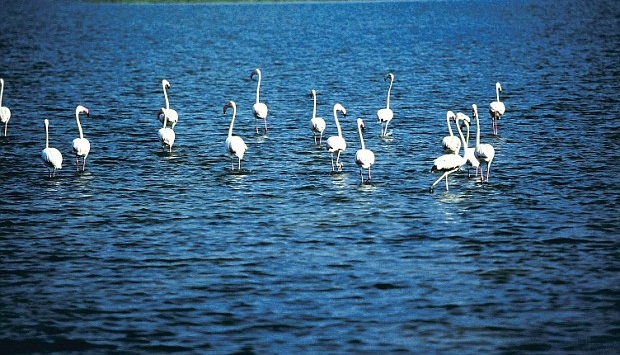 The largest and most beautiful bird-watching place in India, Chilka Lake Bird Sanctuary is close to Puri, Odisha. Spread over a huge area of 1100 square kilometers, the lake sanctuary is home to 9 lakh migratory birds in winters, and a natural paradise for bird lovers. The sight of the beautiful birds including Flamingos, Herons and Geese flapping their colorful wings on the crystal-clear surface of Chilka Lake is a delight to the eyes. Each of the islands dotting the lake is a tourist spot. The Birds Island in Chilka Lake is a natural habitat for the largest number of birds.
Karnala Bird Sanctuary in

Maharashtra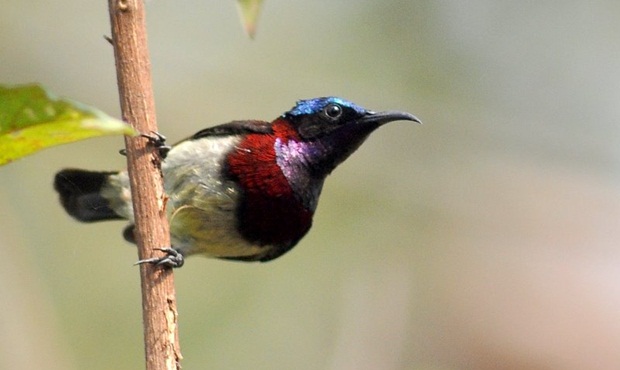 Don't miss a visit to Karnala Bird Sanctuary during your road trip on the Mumbai-Goa Highway. A 60-km drive from Mumbai, Karnala Bird Sanctuary is a densely forested habitat of birds, sprawling over an area of 4.8 square kilometers. The beauty of birds is in harmony with the beauty of the lush green landscape in the sanctuary. Karnala Bird Sanctuary is an ideal winter destination for bird watching, trekking and picnicking. It is home to a number of migratory birds including red-breasted Flycatcher, black-headed Cuckoo, blue-headed Rock Thrush, and ashy Minivet from October to April every year. Besides, the musical chirping of songbirds is a symphony of nature during monsoons in Karnala Bird Sanctuary.
Salim Ali Bird Sanctuary in

Goa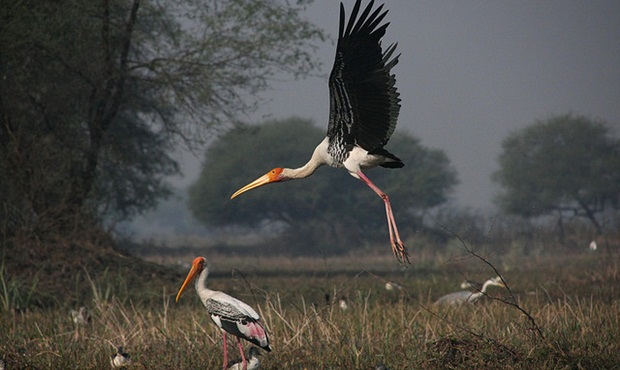 Goa is the best coastal destination for not only beach holidaymakers but also bird lovers. Located near the Chorao Island in Goa, Salim Ali Bird Sanctuary is one of the most popular spots to watch migratory birds in winter. Named after the eminent ornithologist, Dr. Salim Ali, the sanctuary consists of mangrove forest trees along the western tip of the island near the Mandovi River. You can best photograph and watch the birds from the watch tower in the sanctuary. Bus and cab transport services to Salim Ali Sanctuary are available in Panaji, the capital of Goa.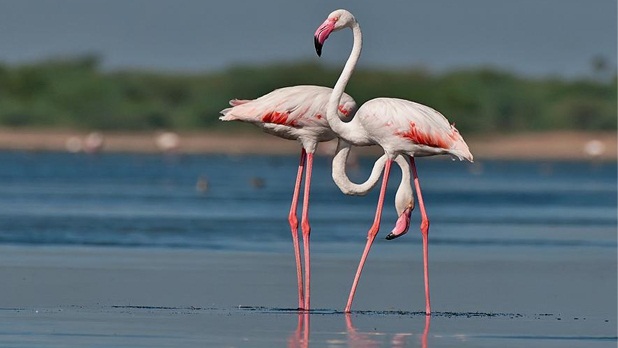 One of the natural habitats for Pelicans in Southeast Asia, Nelapattu Bird Sanctuary is the best place to be for photographers and bird lovers in Andhra Pradesh during winters. Located in Nellore district, the sanctuary shelters such migratory birds as Spoonbills, White Ibis, Night Herons, Painted Storks and Cormorants. Inhabited by endangered species of flora and fauna, Nelapattu Bird Sanctuary has a library, a museum and an auditorium. Pulicat Lake is the nearest tourist attraction here. October to March is the ideal time to visit the sanctuary.
Bharatpur Bird Sanctuary in

Rajasthan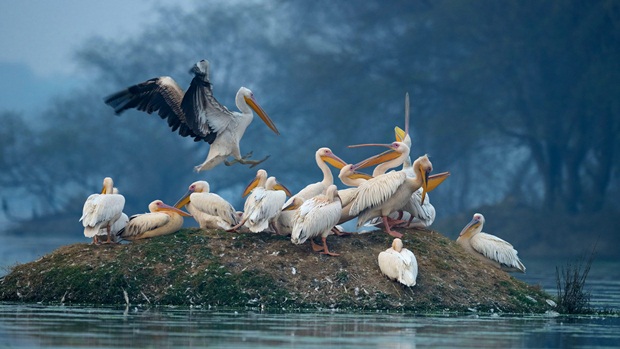 Apart from the festivals, palaces and forts of Rajasthan, Bharatpur Bird Sanctuary is one of the best tourist attractions in the Thar Desert. Home to thousands of rare and endangered species of migratory birds in winter, Bharatpur Sanctuary is a World Heritage Site. Also known as Keoladeo Ghana National Park, the sanctuary is a fairground of Magpie Robins, Lapwings, Herons, Spoonbills, Water Hens, Egrets and the most famous Sarus Cranes. Siberian Cranes used to visit Bharatpur Sanctuary in winter a few years back. But, this amphibian species has become extinct.
Little Rann of Kutch in

Gujarat
The list of the best bird sanctuaries in India ends with the Little Rann of Kutch. The southern extension of the Great Rann in Gujarat, this wildlife sanctuary is famous for the Asiatic Wild Ass and migratory birds like Flamingoes. It is the only place to watch out thousands of Flamingos at a time, in India. MacQueen's Bustard, Demoiselle Cranes, European Roller, Lesser Florican, Greater Hoopoe Lark, Collared Pratincole, Red-necked Phalarope, Cream-colored Courser, Dalmatian Pelican and Sociable Lapwing are among the other seasonal birds which have made the Little Rann of Kutch their home. November to February is the best time to visit the Little Rann of Kutch (LRK) for bird watching.
Migratory birds fly to India only in winters and summers. But you can fly to India whenever you wish, especially because we at IndianEagle.com book cheap airline tickets to India from USA throughout the year.