With the launch of new international nonstop flights to and from India, including the Delhi-Doha one, Air India is going strict about its free baggage allowance in all travel classes. Known for its liberal baggage policy across its global network except Newark to India flights, Air India has recently revised the carry-on or hand baggage rules.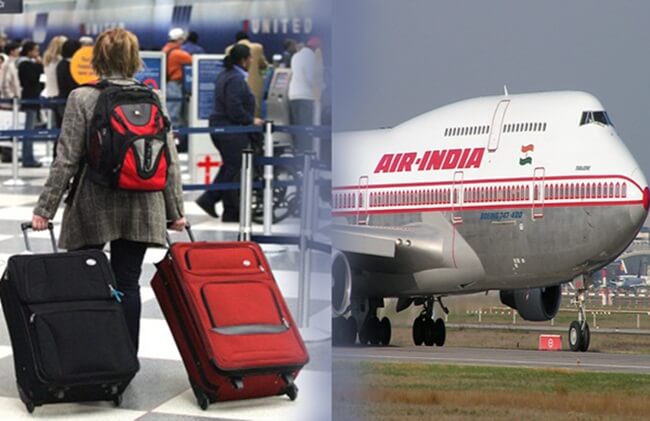 In the latest revision of the cabin baggage policy, Air India has introduced charges for excess hand baggage with effect starting November 1, 2019.  AI passengers will have to cough up extra money if they travel with excess hand baggage on Air India flights, both domestic and international.
Excess weight over and above Air India's free hand baggage allowance of 8kgs is chargeable now. Usually, travelers are allowed to carry only one piece of carry-on or cabin baggage weighing not more than 8kgs, no matter whether they book cheap Air India economy tickets or business class fares. The airline charges excess hand baggage on domestic and international routes, at different rates.
Air India levies $15/kg and applicable GST charges for excess hand baggage on passengers of its international flights. In case of domestic flights, Rs 500/kg is levied for excess hand baggage, alongside applicable GST charges. These new charges for excess hand baggage on AI flights came into effect this November 1.
The latest revision of Air India's hand baggage policy does also state that a traveler won't be allowed to carry more than 15kgs of hand baggage despite additional payment for excess weight. If one's hand baggage exceeds 15kgs of weight, it will not be allowed either in cabin or as checked-in. In such cases, travelers are required to contact the airline before booking their travel on IndianEagle.com or any other portal.
Subscribe to free newsletter for latest Air India news