The 9th Regional Pravasi Bharatiya Divas will be held on November 14 and 15 in Los Angeles, California, this year. The Ministry of Overseas Indian Affairs is at the helm of responsibilities towards organizing this annual Indian Diaspora Business Meet. Sushma Swaraj, the Minister for External Affairs of India, and John Kerry, the US Secretary of State, jointly declared the theme of the 9th RPBD Los Angeles, "The Indian Diaspora: Defining a New Paradigm in India-US Relationship."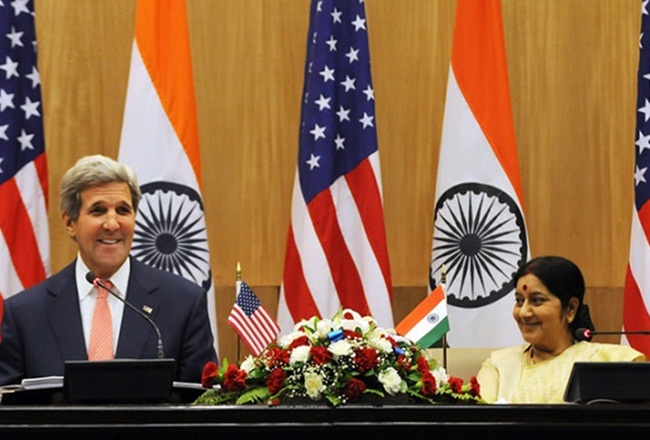 The Regional Pravasi Bharatiya Divas is purposed to get the Indian diaspora involved in the development of India. This year it is focused on the ongoing relationship between India and the United States, which Prime Minister Narendra Modi's recent visit to California has already strengthened. The Indian Diaspora Business Meet in Los Angeles is exclusively aimed to emphasize how important role Indian American entrepreneurs will play in specific sectors such as Digital India, Renewable Energy, Social Entrepreneurship, Small Enterprise Investment, etc.
The 9th RPBD in Los Angeles will not only celebrate the contributions by the Indian American communities but also strengthen India's economic as well as political bonds with the USA. The growing India-US relationship makes a major impact in the sectors which are critical to these countries' mutual economic development goals.
The Indian diaspora in the United States have played an important role in IT, technology, science, medicine, hospitality, banking, education and entertainment. Seminars and discussions will be held to build on collaborations and identify the areas of improvement between India, the US and the Indian Americans, during the Indian Diaspora Business Meet in November 2015.
The 'Clean India' campaign (Swacch Bharat), digital initiatives, and entrepreneurial innovations are also on the list of possible topics for discussion, this year. The Westin Bonaventure Hotel in Los Angeles, California, is the venue of the Regional Pravasi Bharatiya Divas 2015.
Travel Beats is a digital publication by Indian Eagle, a leading international travel organization. It caters to the interests of the Indian Diaspora in the US and connects them with India.