You have been finally accepted into your dream college. After a rigorous process of completing assessments, submitting documents, preparing for TOEFL/CAE/IELTS, and finalizing your college application, comes the next step; getting your visa application started. It is essential that you know about all the US student visa requirements for Indians before applying so that you avoid delays or rejections due to minor errors. 
You can take help from your elders or an expert to guide you through the complete process. And once your application is accepted, you can book Indian Eagle's international flights so you can fly to USA at an affordable price. 
Here's a complete rundown of the US student visa requirements for Indians: 
The F1 visa is for the students who wish to study in the United States of America for more than 6 months. This can be to complete their undergraduate or masters degree.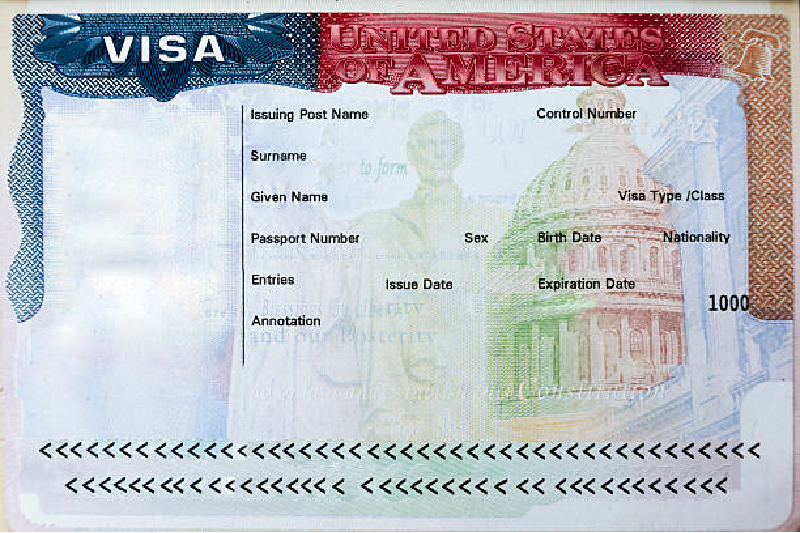 A passport with a validity of at least 6 months beyond your planned stay. 

A recently clicked passport size photograph.

A confirmation of DS-160 (The Online Nonimmigrant Visa Application form). 

Form I -20, which is sent by the college that has accepted your application to study). 

A payment for the application fees for SEVIS.

Your provisional certificates or the original marks sheets. 

Proof of English proficiency from either TOEFL, IELTS (6.5 or equivalent), GMAT, GRE, etc. 

Proof of adequate funds to support your stay during your study and pay your university fees. 

You will have to attend an in-person interview at the US consulate or embassy as part of the visa application process. 
After you fulfill the US student visa requirements, and succeed in the interview process; your application would be accepted. And once as a student you get your F1 visa, you can book your travel via Indian Eagle's cheap international flights. 
Indian Eagle
Indian Eagle is an online flight booking company that offers cheap international flight tickets. They have been offering excellent customer satisfaction for the past 15 years and making their clients happy.
Customer Service
Indian Eagle has a team of experienced customer support executives who offer 24/7 service. No matter what your query, you can contact them and they'll happily assist you. 
Indian Eagle Deals
Indian Eagle has numerous deals that will help you save more on your flight bookings so you can travel without worrying about your budget. Here are some of the on-going Indian Eagle deals. 
Eagle Deals 

Secret Deals

Alternate Dates Deals 
The 'alternate dates deals' will help if you are planning your trip in advance, as you might get some of the best deals on alternate dates. 
Special Student Discounts
Indian Eagle offers special student discounts that will help you book an international flight at a very affordable price. You can avail a special discount and save a decent amount on your flight bookings. Not just this, you can also earn reward points via Indian Eagle's Reward Program and use these to save more on your next purchase of flight tickets. 
Become a loyal customer at Indian Eagle and keep redeeming your reward points for your next booking. The best thing is; not just you but even your family members can utilize your reward points to save on their respective flight bookings. 
Frequently Asked Questions
How much bank balance is required for a US student visa?
Answer: There are no set rules mentioned about how much balance a person applying for a US student visa must have in his bank account. But these shall be equivalent to the cost of living in the city the person is planning to study. 
What are the documents required for the US student visa application? 
Answer: Here's a checklist of the documents that you will be required to take along with you while going to the US embassy or consulate apart from your passport.
The DS-160 as a printed copy. 

A receipt of the fees by SEVIS.

The original and a photocopy of the interview appointment letter.

A proof of acceptance of your university application, which is the form I-20.

Proof of enough funds for at least a year of your stay.

Original marksheets or provisional certificates. 

Score of your TOEFL/IELTS/GMAT etc. 
Is it easy to get a US student visa?
Answer: If you have all the required documents and answer the questions asked during the in-person interview with honesty and confidence, getting a US student visa is not that difficult.
What is the validity of a US student visa (F1 visa)?
Answer: A F1 student visa is valid upto 5 years for students holding an Indian passport. But remember that the validity of this visa is dependent on your status as a student. Once you complete your studies, you will have to go back to your own country or apply for a different visa. 
How much does a US student visa cost?
Answer: A US student visa or an F1 visa costs nearly 510 dollars, which is roughly 40,723 Indian rupees. 
Why do student visas get rejected?
Answer: US student visas (F1 visa) for Indian students might be rejected due to a lot of reasons. Some of the most common ones are; submission of incomplete/incorrect documents, lack of good communication skills (English), insufficient funds to support the students stay in the US etc.