For all those who love the idea of a vacation revolving around the sun, sand, sea, soiree, and seafood; Goa is the first place that comes to mind. As far as food is concerned, the coastal state of Goa is not only one of the best places to enjoy seafood, but also the best Italian fare in India. There are many Italian restaurants in Goa, where you can satiate your hunger for much-loved Italian dishes such as pasta and pizza. 
With authentic Italian food and a great ambiance, these Italian restaurants in Goa attract the locals and foreigners alike for an indulgence in traditional Italian delicacies; from pasta and pizza to salads and desserts.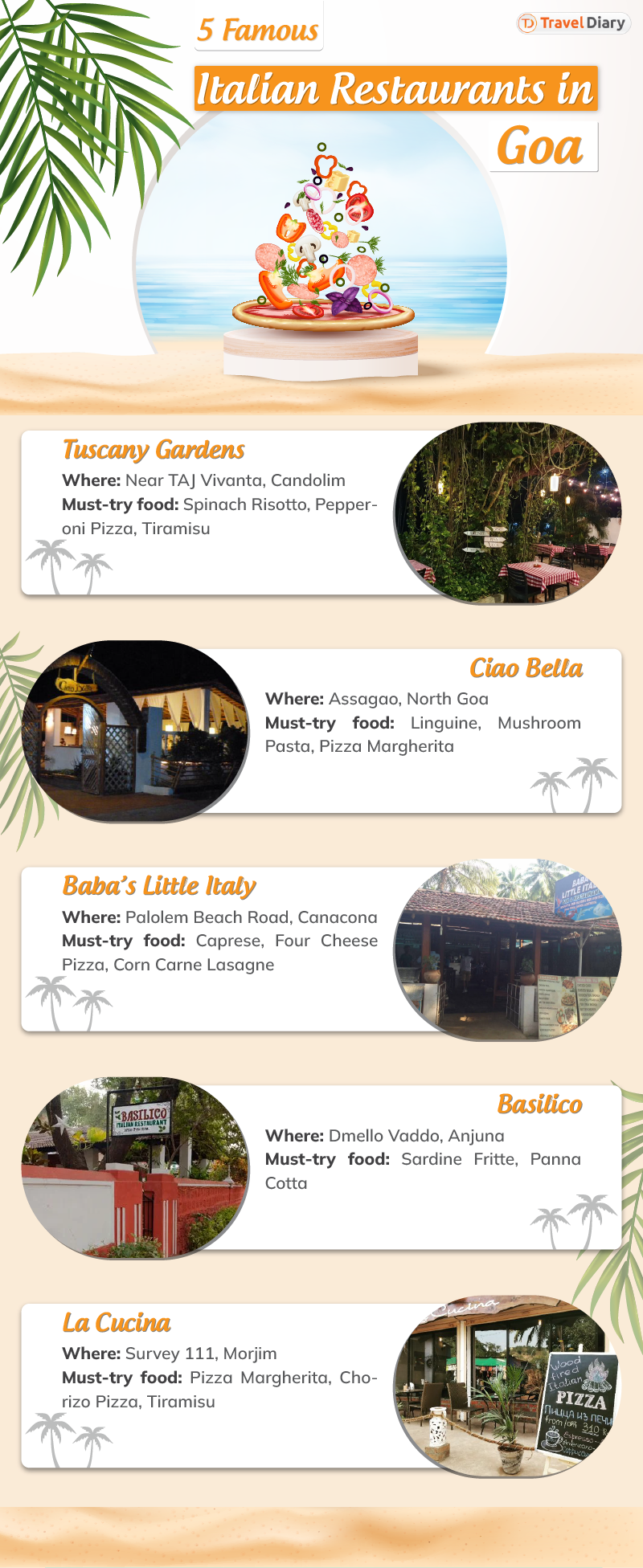 Planning a trip to Goa? Avail Indian Eagle deals on flight tickets to Goa and book your flight tickets at the lowest airfare! Earn reward points too!
Also Read: Offbeat Places in Goa