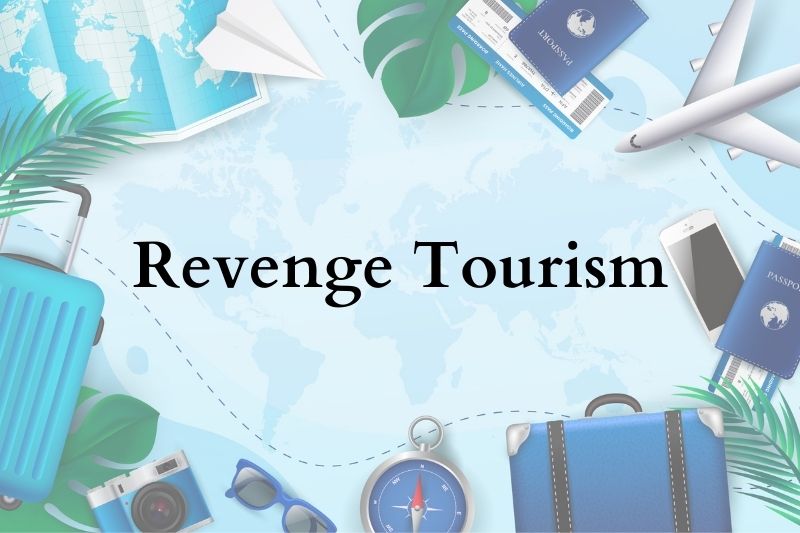 Many of you might enjoy traveling and look forward to spending time with your loved ones. This is one of the best ways of exploring new places and relaxing. But due to the pandemic, people were not able to travel for leisure. Now as things are almost back to normal, people have started planning vacations again. And if you have been doing so too, you might have heard about the latest travel trend, revenge tourism.
If you're planning a getaway and wondering how to buy cheap flights, visit Indian Eagle. You will get the best flight deals so you can travel without worrying about your budget. Be it for business travel or revenge tourism 2023, you can book your itinerary at a discounted price.
What is Revenge Tourism?
Revenge travel, often called "revenge tourism," is a type of travel in which people who are tired of their daily lives due to lockdown rush to explore new places to take a short break.
How Has Revenge Travel Affected the Aviation Industry?
Revenge travel has increased demand for air travel. As a result, airlines are struggling to meet the increase in demand. This has led to high flight costs.
It has also had a big influence on the types of travel that you might choose. To make up for lost time, many of you might opt to splurge on luxury vacations such as all-inclusive resorts and private villas.
As a result, demand for premium seats and first-class tickets has increased as most of you might want to make your vacation as comfortable and luxurious as possible.
However, while revenge travel has undoubtedly boosted the airline industry, it has also raised concerns about the spread of COVID-19. As more people travel, the virus has the ability to spread to new areas, which has the potential to start new outbreaks. Many airlines have implemented new safety measures to address this risk, such as asking passengers to wear masks and providing hand sanitizer on flights. Your carrier will make sure you have a safe flight but if you are planning a trip from the United States and are worried about your budget, Indian Eagle last-minute deals will let you book cheap flight tickets.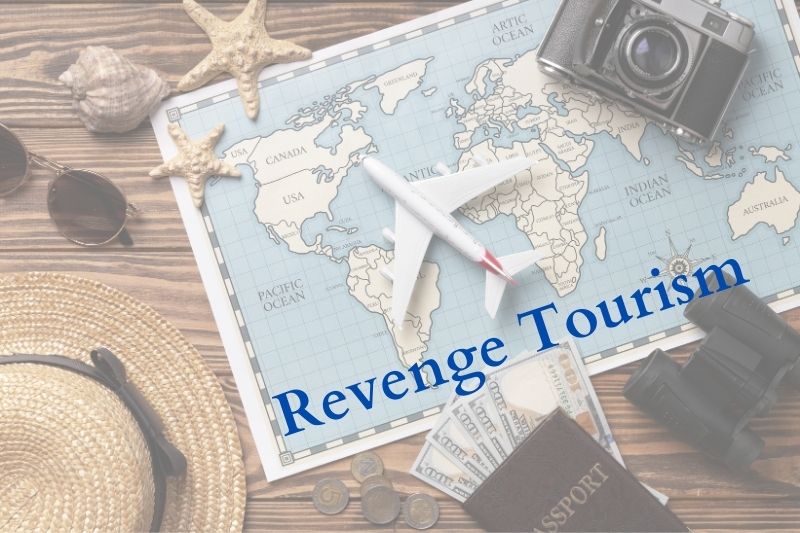 Airlines Capitalizing on Revenge Tourism
Airlines are certainly capitalizing on the trend of revenge tourism. Following a significant drop in demand for air travel during the pandemic, airlines are now seeing an increase in bookings as people look forward to traveling again. If you are looking for the Best Agency to Book Flights, visit Indian Eagle. It is a reliable online ticket-booking company that has been offering cheap flight tickets to Indians in the USA for the past 15 years.
Airlines are offering special offers and discounts to entice travelers to book their flights in order to benefit from this trend. To persuade travelers to choose them, several airlines provide lower fares, flexible cancellation policies, and even loyalty program incentives. Indian Eagle is one of the best travel sites online. So if you want a low-cost itinerary, book an Indian Eagle flight.
So, revenge tourism has had a tremendous impact on the airline industry along with an increase in the demand for flights. However, it is crucial to remember that travel trends can be influenced by a variety of factors, including economic situations and world events, among others.
If you are planning a trip to the United States soon, get international flight tickets with Indian Eagle at low prices. So don't put it off any longer! Plan your trip carefully and pack your bags for a memorable trip.