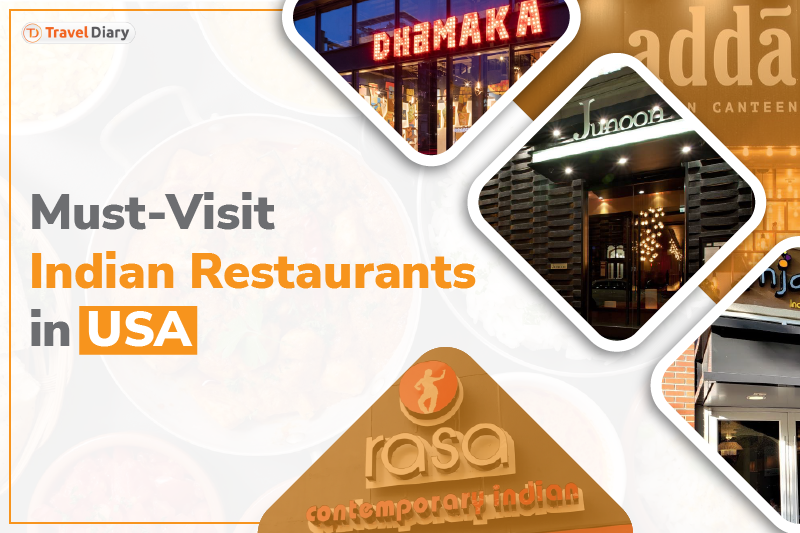 There are many Indian restaurants in USA that serve mouth-watering food items from an array of Indian cuisines. As of 2021, there are approximately 80,000 Indian eateries in the US alone. And these serve authentic dishes that have the same taste and aroma as those made back in India.
If you are missing home-cooked food, you can get a similar taste relishing your favorite delicacies in most of these restaurants. Treat yourself with a meal, or take your local friends for an outing to try Indian food.
Here are the top Indian restaurants in USA, where you can dine happily with your family and friends.
Dhamaka – New York City
Dosa – Oakland
Junoon – New York City
Lehja – Richmond, Virginia
Rasa – Burlingame, California
Adda – Long Island City, New York
1) Dhamaka – New York City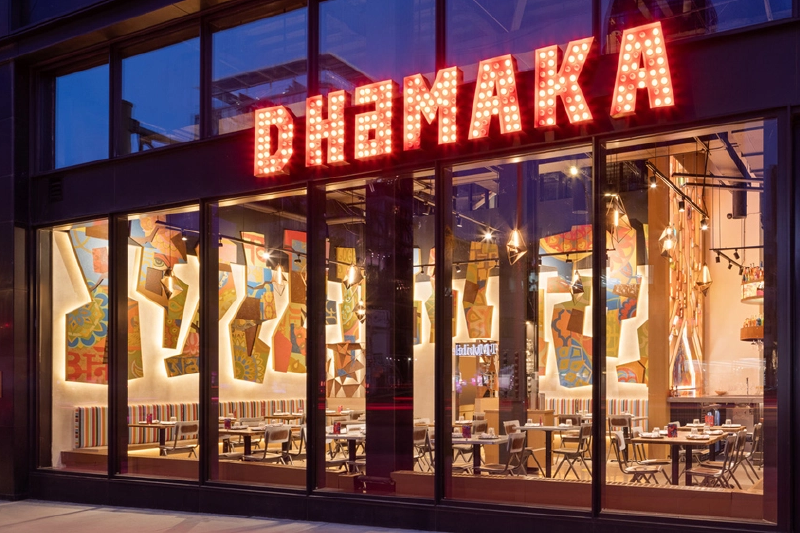 Dhamaka is an Indian restaurant in New York City, which is popularly known as the "The Other Side of India". A visit here will give you a treat of scrumptious Indian food in USA.
The restaurant has received many accolades, some of them are mentioned below:
Featured in the list of 50 Exciting US Restaurants in "The New York Times".
Featured in the list of "Top 10 Restaurants in NYC".
Named among Esquire's 40 Best New Restaurants in America.
You should definitely try their Tabak Maaz, which are Kashmiri lamb ribs with fennel and various other spices. Also check out the delicious Rajasthani cuisine, non-veg items like Gurda Kapoora, semolina-crusted Pomfret fish, and goat kidney with red onion and pao.
2) Dosa – Oakland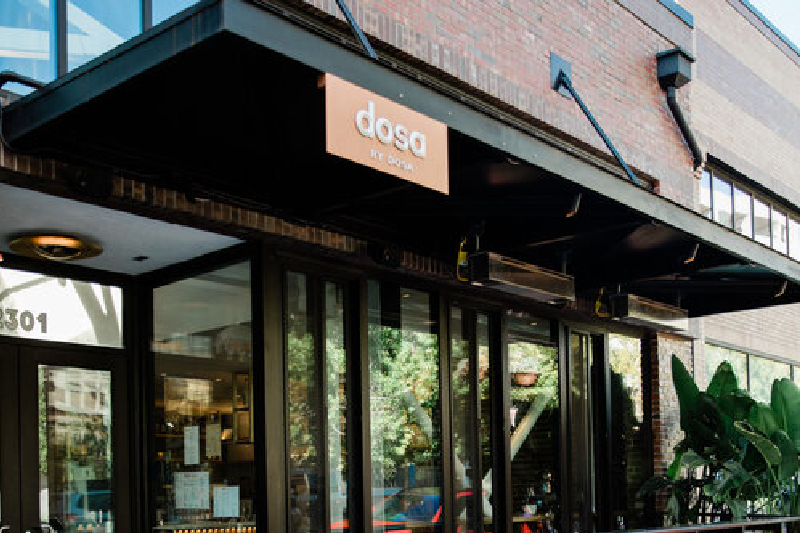 Dosa in San Francisco is a popular Indian take-away restaurant. Although it had a dine-in facility, it was stopped after the COVID-19 pandemic. Despite this setback, it still manages to draw huge crowds for take-aways.
Some of the must-try food items are dosas, non-veg starters, snacks, wraps, and rice bowls. You can also taste the spicy Habanero mango, which is a best-seller here.  Drinks like spicy tamarind lassi and fresh sugarcane juice are also available.
3) Junoon – New York City
Junoon is one of the best Indian restaurants in USA, known for its fine cuisine and intricate interiors. Established in 2010, this is a Michelin star restaurant. It is also listed on the American Food Guild's list of 'Best Wine and Dine Restaurants in America'.
Don't forget to try the Tandoori Octopus, ghost Chile Murgh Tikka, and the best-seller Tandoori Chicken thighs with a Pistachio crumble and grape chutney.
Also Read: Enjoy Delicious Desi Cuisine at Indian Restaurants in New York
4) Lehja – Richmond, Virginia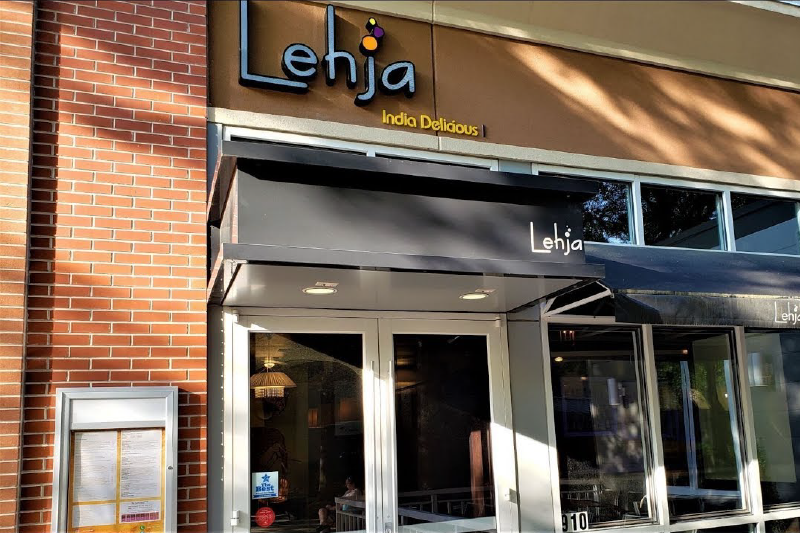 Walk into this restaurant to try an array of Indian delicacies. Known as one of the best restaurants in USA, it offers mouth-watering delicacies such as:
The Chesapeake Bay blue crabs seasoned with ginger, turmeric, pink Tellicherry pepper, and scallions.
Firecracker Chicken Tikka marinated in ghost peppers.
Asparagus and lamb vindaloo.
Tender pulled meat with fenugreek, cumin, curry leaves, garlic, and onions.
Kerala's seafood curry.
The interiors are warm and welcoming and the staff will make sure that you have a great dining experience.
5) Rasa – Burlingame, California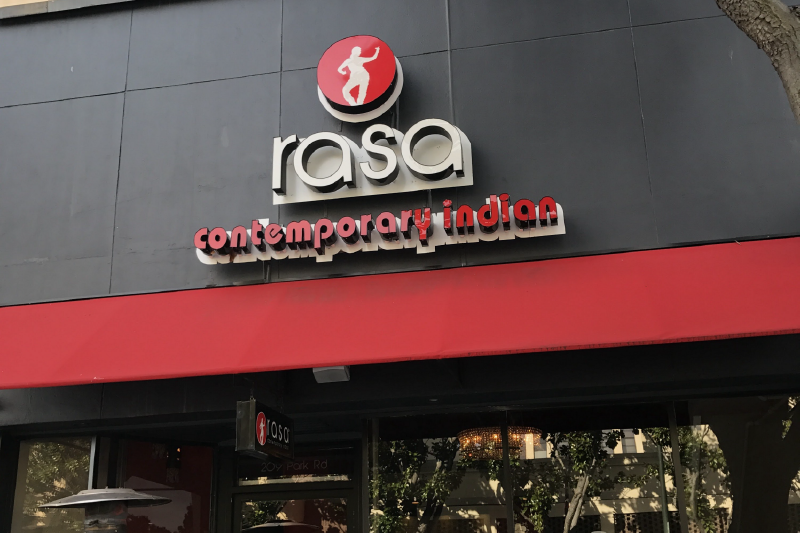 Rasa is one of the best Indian restaurants in USA. This also has been honored with a Michelin one-star rating. You can get delicious South Indian food items here with authentic flavors and tastes.
Some of the must-try delicacies include prawn chutney, poriyal, spiced potato fritters, uttapam, and egg curry.
6) Adda – Long Island City, New York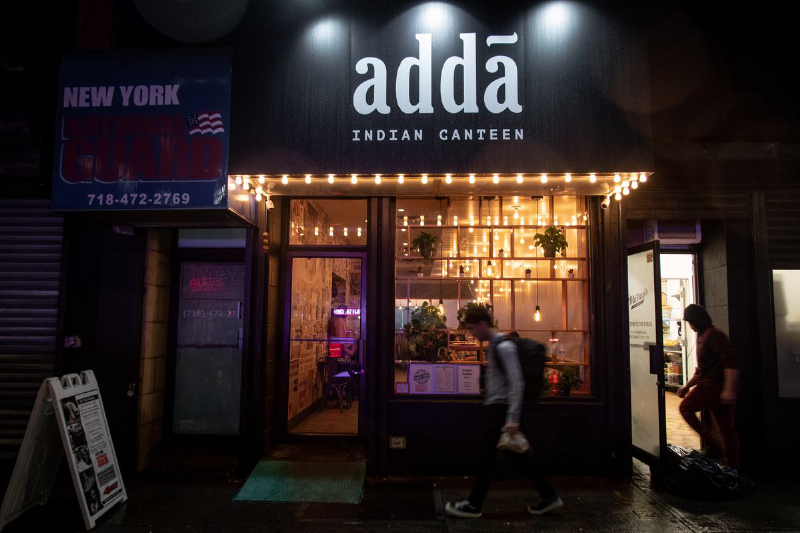 Adda is a top Indian restaurant that has been featured in various publications like Bon Appetit, The New York Times, Food & Wine, and New York Magazine. You can enjoy indulging in various snacks that are grilled or baked, veg and non-veg curries, biryanis, etc. during your visit here. The ambience at this eatery will definitely force you to click some aesthetic images for the gram!
Dine at these top Indian restaurants in USA and devour your favorite dishes. Comment below and let us know which of the eateries mentioned above would you like to visit during your trip.
You can now plan your travel from India to USA via Indian Eagle cheap flights and save more on your budget trip. So, why wait? Book your Indian Eagle flights today and get ready for a whole new dining experience.