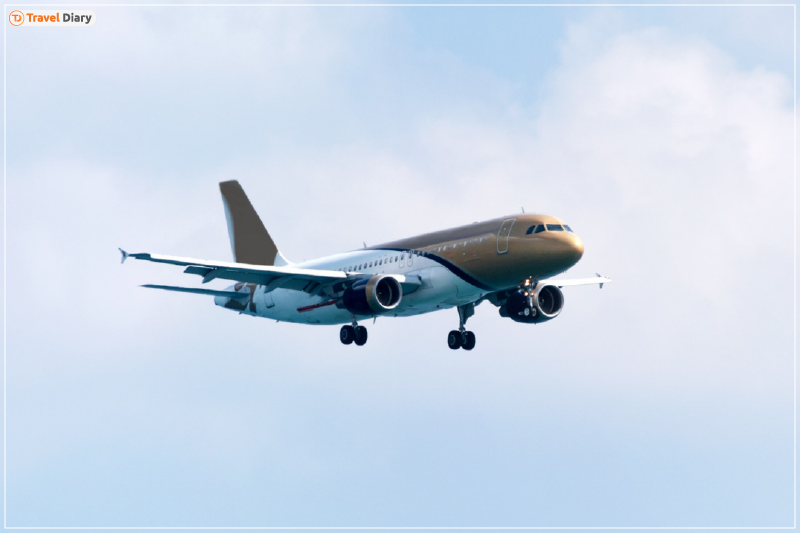 "Golden Falcon."
Gulf Air (GF) bagged the award for Middle East's Leading Airline Rewards Programme in the year 2009 at World Travel Awards. During the last couple of years, it has also won at least 3 awards for its achievements in Information Technology. Gulf Air is the chief flag carrier of the esteemed kingdom of Bahrain serving scores of destinations worldwide. Bahrain International Airport serves as the airline's main hub. The airline is among the best in the world turning scores of travelers into loyal customers regularly.
A brief history of Gulf Air
Not many are aware of the fact that Gulf Air (GF) was once a multinational airline that was jointly owned by Bahrain, Oman, Qatar, and Abu Dhabi. Commencing flight operations in the year 1950, Gulf Air was one of the first airlines established for commercial purposes in the Middle East. Since its inception, the airline has progressed massively and is one of the best in the region today. All Gulf Air reviews are positive when it comes to top-notch services provided by the airline. On account of this, scores of people book Gulf Air flights on a regular basis.
Destinations Gulf Air serves
Gulf Air (GF) serves a total of 42 destinations situated in 25 countries spread across three continents – Asia, Africa, and Europe. Gulf Air flights to India are among the most in-demand ones and you can find the cheapest ones with Indian Eagle travel agency. Gulf Air flights to USA are also in demand. Some of the other destinations the airline serves include Afghanistan, Australia, Bangladesh, China, France, Germany, Hong Kong, Indonesia, Nepal, and Sri Lanka among several more. The airline has codeshare agreements with American Airlines, EgyptAir, Turkish Airlines, and Oman Air among others.
Gulf Air Fleet
Gulf Air (GF) fleet comprises of about 28 narrow as well as wide body aircraft that it uses to serve global destinations on its flight operations list. The aircraft fleet is a mix of various Airbus, Bombardier, and Boeing models. In addition to product enhancement, the airline is constantly upgrading services to ensure utmost passenger comfort on short as well as long haul flights. Gulf Air has placed orders for several more Airbus and Boeing model aircraft which it is expecting will be delivered some time in 2018.
Services offered by Gulf Air
Falcon Gold is the renowned premium class cabin of Gulf Air (GF) offering passengers the chance to enjoy luxury first class travel at the price of business class flights. In addition to warm Arabian hospitality, Gulf Air offers Falcon Gold passengers benefits such as priority check-in, flat seats, a 40-kg baggage allowance, and the best inflight entertainment ever. Let Gulf Air manage booking your premium class flights and enjoy luxury travel at its finest.
The frequent flyer program of Gulf Air (GF) is one of the best in the world. You can enroll for free and there are plenty of benefits to reap once you become a member. Members of Falconflyer program can check Gulf Air flight status more easily, earn miles/loyalty points, and avail family membership as well as other amazing Falcon Gold class rewards among several more benefits.
Inflight Falcon Entertainment
Gulf Air (GF) offers a wide choice when it comes to entertainment on board. The airline's inflight Falcon entertainment lets you choose from a vast variety of audio and video programs. Wear your headsets and enjoy any program of your choice. Options include radio shows, movies, music, films for kids, TV Shows, and international cinema among other things. You can also browse through the airline's magazine.
Gulf Air (GF) offers freshly made high-quality inflight food in all travel classes. Traveling in Flacon Gold will, however, let you enjoy the services of a private Sky Chef. Travelers have the option to place orders for special meals at least 24 hours prior to their flight based on dietary, religious, or medical requirements.
Gulf Air (GF) offers special assistance to passengers with disabilities, expectant mothers, unaccompanied minors, and travelers with medical issues among others. Check the airline's official website for service details and how to avail them. They also provide the facility of a Sky Nanny to aid passengers traveling with infants and toddlers.
Several travelers find Gulf Air baggage allowance among the best in the world. 40 kg checked baggage allowance is permitted for passengers of Falcon Gold while 30 kg is permitted for Economy Class travelers. Additionally, certain personal items such as a laptop, handbag, overcoat, purse, umbrella, etc., may be brought along free of charge. Check Gulf Air (GF) website for details on excess baggage, special baggage, prohibited items, missing baggage, and animals on board among other things.
Disclaimer: Indian Eagle claims no credit for the images featured on its blog site. All the visual content is copyrighted to its respective owners only. We mention the source name of the image whenever possible and found. However, if we miss acknowledging the owner's source, please contact us. In case, owners don't want us to use their images, we will remove them promptly. We believe in providing proper attribution to the original author, artist, and photographer.