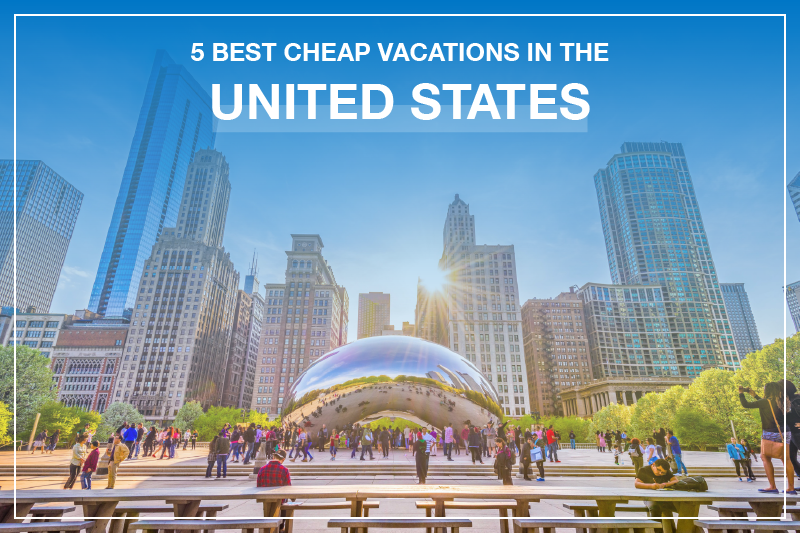 The United States is generally not thought of as a budget-friendly destination, but the fact is that some of the incredible American experiences will not really break the bank. From national park visits to road trips, beach holidays to countryside getaways; budget-friendly vacation ideas in USA are many. Here are some of the cheap places to visit in US when holidaying on a budget.

Glacier National Park, Montana
Glacier National Park is the answer to an outdoor holiday on a budget. Located in northern Montana, along the US-Canada border, the vast park is home to 2 mountain ranges, several glacial lakes, thick forests, waterfalls, and other natural treasures. The best way to explore the wilderness is to follow the hiking trails. Many ranger-led activities such as guided hikes and walks, astronomy programs, cultural events, and historic hotel walking tours are also offered to visitors. So, if you are a hiking enthusiast, pack your bags and leave for Glacier National Park!
Also Read: Biggest and Busiest Airports in USA
Moab, Utah
Next on this list of cheap places to visit in USA comes Moab in Utah. Tucked between Arches National Park and Canyonlands National Park, Moab is an idyllic town blessed with beautiful landscapes. On one side, there are unique natural rock formations and on the other side, there is breathtaking desert scenery. Simply said, a visual treat is on offer for travelers at Moab. You can also enjoy adventurous activities such as hiking, biking, and rafting on the Colorado River. Backpackers can stay in motels, and vacation rentals or opt for camping in the national parks. 
San Antonio, Texas
A beautiful Texas city; San Antonio is known to offer affordable accommodation, transportation, food, and tourist spots that are cost-friendly. This city has something to offer for everyone – a rich past for history buffs, Tex-Mex culinary delights for food lovers, and a number of cultural attractions and family-friendly destinations such as theme parks, museums, scenic promenades, etc. There are a lot of things that you can do in San Antonio when traveling on a budget, such as a tour of the Alamo, a stroll along the picturesque River Walk, and a visit to the San Antonio Zoo. Numerous cafes lining the River Walk arrange outdoor seating for visitors so they can enjoy beautiful views of the river. 
Also Read: Planning a Trip to USA from India
Albuquerque, New Mexico
There is no dearth of fun and free things to do in Albuquerque, which makes ABQ (as this city is abbreviated) a must-mention when talking about the cheap places to visit in USA. Some of its well-known attractions include museums (most of which are free), the Old Town of Albuquerque, the Open Space, and the Petroglyph National Monument. The Old Town tour, ARTScrawl gallery tours, museum hopping, and hot air balloon ride are among the must-have experiences in Albuquerque. The International Balloon Fiesta happens here every year in October for nine days. Any plans to witness this festival? Book Indian Eagle flights to USA now and save huge on airfare! 
The Finger Lakes, New York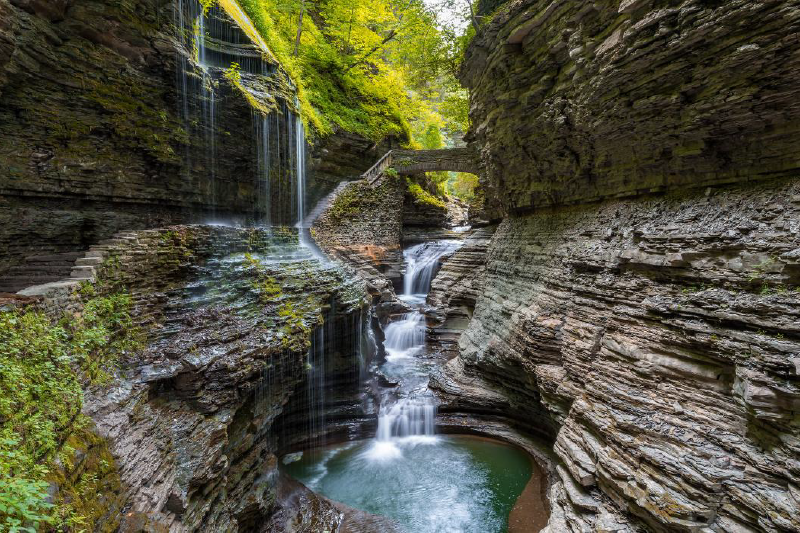 The Finger Lakes refers to a group of eleven narrow lakes in the Finger Lakes region of New York. Located at a distance of about 280 miles from New York International Airport, it is one of the cheapest vacation spots in the US. You can spend your days taking in the gorgeous views of the lakes. Apart from a variety of watersports like boating, fishing, swimming, kayaking, canoeing, etc, the other outdoor activities that can be enjoyed here include hiking, golfing, and skiing. The miles and miles of hiking trails meandering through the lakes let you experience the natural beauty of this place at its best. As a wine-producing region, this place is also famous for its wineries, breweries, and distilleries. 
Which of these places are you going to plan your next budget trip to? Search for Indian Eagle deals to your destination and book tickets at the lowest price now!