Traveling in first class or business class is a wonderful experience. You will not just have comfortable and spacious seats but you will also enjoy the world-class services during your flight. From a carefully-curated menu to high-quality amenity kits, your time on board will be nothing less than luxury. Also, you will get priority boarding along with an access into state-of-the-art lounges at the airport so you can escape the crowd before your journey. But despite booking a premium class, you may rarely have to miss out on all these facilities due to an airline downgrade.  
What is an Airline Downgrade?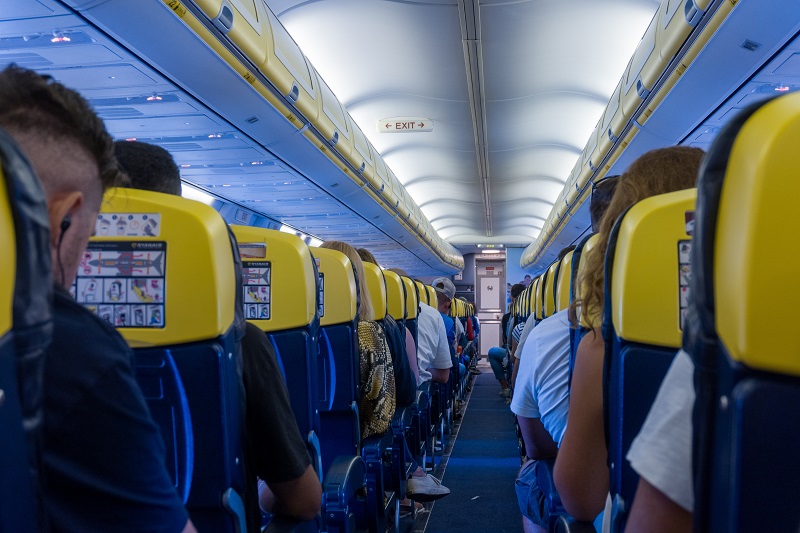 An airline downgrade is when you are shifted to another class despite booking first class or business class seats. During downgrading, you will either be moved from first class to business class or sometimes economy class too. Hence, it is recommended that you search flights and book your itinerary in advance so you can avoid getting downgraded at the last minute. 
Why Do Airlines Downgrade Passengers? 
Airlines at times have the best flight offers and huge discounts, which makes premium class seats affordable. This makes even frequent economy class passengers opt for business or first class seats. Also, airlines usually over-book seats on a flight to avoid losses that may incur due to last-minute cancellations. During this scenario, one or more passengers can have a first-class or business-class downgrade to the economy-class cabin. 
Involuntary airline downgrade can also happen if a federal air marshal is flying on that particular flight. These officials usually book the tickets at the last minute and airlines shall accommodate them in first class. And when these premium cabins are completely booked, most airlines downgrade other passengers in order to accommodate them. 
Another major reason for getting downgraded on a flight is a system error. Airlines could, at times, allocate one seat to two different passengers. And in such a case airlines usually downgrade the passenger who made the booking later. 
No matter what the reason, getting downgraded on a flight is never a good experience. You can avoid this when you purchase cheap flights for first class or business class in advance. Reaching the airport on time or booking with the same airline whenever you travel is also a good idea. 
Indian Eagle is the best travel agency and is a one-stop travel solution for the Indian diaspora in the US. You can make use of the Indian Eagle flight deals and offers to book cheap premium-class flights and travel in luxury. 
It offers 24/7 customer support so you can get assistance for all your queries. From how to change flight on Indian Eagle to how to get a refund after cancellation, you'll get a prompt response from experienced professionals. 
Frequently Asked Questions
What is an involuntary downgrade?
Involuntary downgrade is when your airline changes your cabin class from first class or business class to economy class. 
Is it legal to downgrade me on flight?
Yes, it is legal for airlines to downgrade passengers from premium classes to economy class. But the airlines must make sure they compensate the passenger with the price difference of the original class and the new one. 
What to do when an airline downgrades you? 
When you are notified that you are getting downgraded on a flight, you must be patient and maintain calm while dealing with the staff. You will most likely be compensated for the premium class fare that you have paid. 
What is the American Airlines downgrade compensation?
When American Airlines involuntary downgrades a passenger, he/she might get the fare difference on the cost of the downgraded ticket.