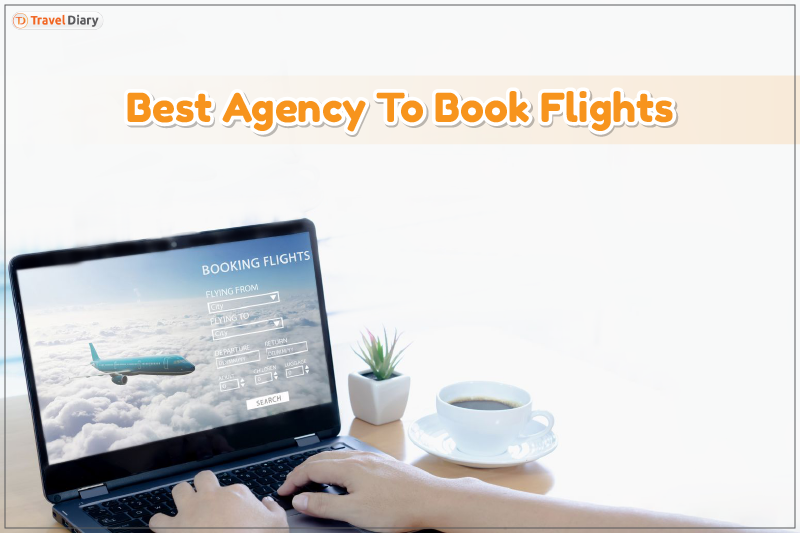 Booking tickets is one of the first steps towards planning a trip. No matter where you intend to fly, it is essential that you book your itinerary in advance. But most of you might be wondering if you should search for the best agency to book flights or get your tickets directly through the airline. The answer might differ from person to person. If you are a frequent traveler and have been loyal to a certain airline then you must book international flight tickets directly from the air carrier's website. 
But if you are looking forward to buy online cheap flights or don't have enough time to do the research before booking your itinerary, you can choose any best 3rd party flight booking company. You can also either choose an agency or a travel agent to get your air tickets booked online. 
In order to help you decide what you must choose, here are some of the advantages of booking your flight tickets with an agency or directly through an airline. 
Advantages of Opting for Best Agency to Book Flights 
You get more flight options as you can choose from an array of airlines. 

You may avail the sales and ongoing offers and get cheap flight tickets.

You will always have someone in case something goes wrong before or during the        journey via 24/7 customer support.

It is time-saving and cost-effective. 

You can request to book seats together in case you are traveling in a group. 

You will not be charged any hidden fee. 

You might get travel insurance. 
Advantages of Booking Your Flight Tickets Directly through an Airline
You have a benefit in case there's a delay, change or cancellation of flights. 

You might not have to pay additional fees for booking, change in your flight ticket        or  for cancellation. 

You can earn loyalty points for choosing that particular airline for all your travel plans.

You can avail the special deals and discounts offered by the airline directly. 

You can leverage the offers by partner credit cards. 
So it's up to you, you can choose wisely and start planning your vacation or business trip. Booking directly through the airline is better if you travel frequently but if you are wondering what is the best online travel site, you must check out Indian Eagle. This ticket booking company has been offering cheap flight tickets from USA to India for the past 15 years. 
Also Read: Indian Eagle Flight Booking
How to Book Flight through Indian Eagle
Indian Eagle flight tickets are the most affordable way of traveling between India and USA. The user-friendly interface and travel tools will make it easier for you to book a flight. Simply visit the website, fill in your details in the flight search menu and click on search flights. Choose from a range of flight options displayed and book your cheap flight ticket! 
So, why wait? Book your Indian Eagle flight today and enroll in the reward program to keep earning reward points. You can redeem these during your future flight purchases and save more!