H1B visa continues to be a conundrum for many Indians in the United States. That the scrutiny of H1B visa renewal applications has been enhanced to a greater degree is evident from the number of Request for Evidences (REFs) increased from 38% to 60% as per the US Citizenship and Immigration Services' data for the first quarter of the US fiscal 2019. If an H1B visa petitioner is issued a RFE, he/she is required to prove that the job is a specialty occupation, by providing additional evidence to satisfy the USCIS and avert rejection of the application.
According to a Business Standard report, Indian IT services companies in the United States using H1B visa to source talent from India are being targeted by USCIS and issued RFEs for a greater scrutiny of their applications. Xterra Solutions, an IT firm in Silicon Valley, has been among those targets and denied H1B visa to one of its highly qualified Indian professionals.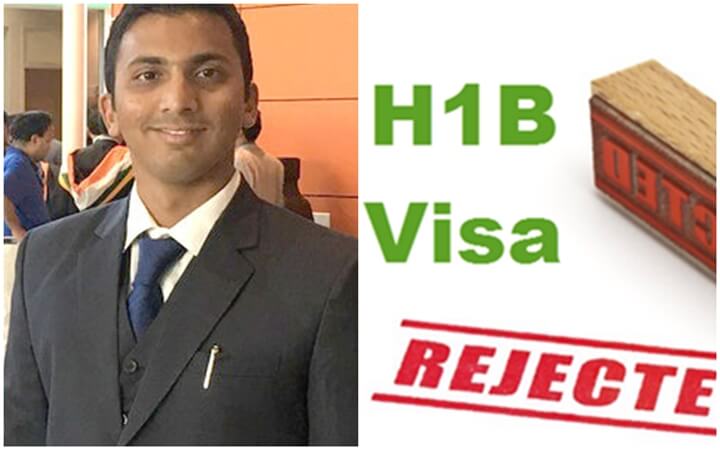 Xterra Solutions has filed a lawsuit against the Department of Homeland Security and its agency, USCIS, with Northern California District Court for having rejected H1B visa to its 28-year-old Indian employee named Praharsh Chandra Sai Venkata Anisetty who holds a Bachelor degree in Engineering and an MSc in Information Technology & Management from the University of Texas, Dallas.
Praharsh Chandra Sai Venkata Anisetty, who is currently on an H4 dependent visa through his wife, is an H1B visa holder, has been employed as a business system analyst at Xterra Solutions for three years.
In its lawsuit against the US government, Xterra Solutions claimed that the visa was denied "not in accordance with the law," and called it "an abuse of discretion." USCIS rejected the H1B application for Praharsh Chandra Sai Venkata Anisetty on the ground that the job that Xterra Solutions employed him for was not a specialty occupation. Furthermore, the company was issued a request for evidence to prove Anisetty's eligibility for H1B visa.
The employer of Anisetty alleged further in the lawsuit that the rejection of the petition was not justified with substantial evidence in the record, which is arbitrary and not in compliance with the established legal precedent. The company pleaded with the Northern California District Court to dismiss the USCIS order.
Early this month, a US district court judge sought explanations from USCIS for delays and denials in H1B visa processing, in a consolidated hearing for the lawsuits that ITServe Alliance, a coalition of IT companies in the United States, filed against the federal agency. USCIS has also been ordered to provide explanations to justify the rule change which has negatively affected small IT service firms in the US.
Xterra Solutions submitted a detailed document of Praharsh Chandra Sai Venkata Anisetty's job profile as a business system analyst in order to substantiate his eligibility for H1B visa, in a response to the request for evidence. Despite that, USCIS denied to change Anisetty's status to that of a principal H1B visa beneficiary for specialty occupation without giving any explanation.
Subscribe to Travel Beats' free newsletter and receive latest visa, immigration, travel news and India community stories right in your email inbox. Travel Beats is a subsidiary of Indian Eagle Travel and a leading community portal for Indians in America.