Thai Airways has a liberal baggage policy as per the current baggage allowances which vary depending on travel classes. Most of the aircraft in the fleet of Thai Airways have four travel classes – Royal First Class, Royal Silk Class, Economy Premium and Economy. The airline permits the Royal First Class passengers to carry check-in baggage weighing up to 40 kg at zero cost. 30 kg of check-in baggage is permitted to passengers of the Royal Silk Class. 20 kg is the check-in baggage limit for Thai Airways' Premium Economy and Economy Class passengers.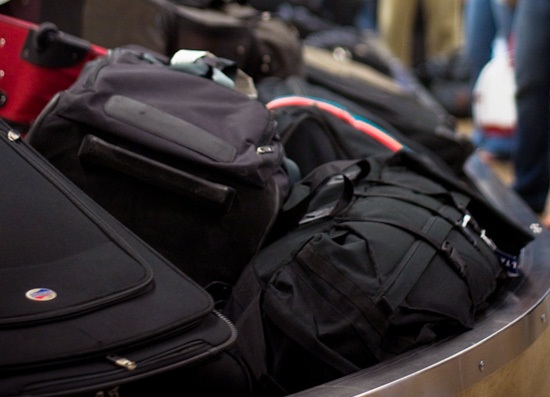 Thai Airways has a different check-in baggage policy for those flying to and from the United States and Canada. The passengers flying with Thai Airways on the US and Canada routes can carry two pieces of checked baggage and one handbag. The three dimensions of each bag must not measure more than 158 cm in total. 32 kg is the maximum weight limit per piece of checked baggage for the Royal First and Royal Silk passengers on the way to and from Canada and the USA. The weight limit per piece must not exceed 23 kg in the Economy Premium and Economy cabins, on the same routes.
The frequent flyer members of Thai Airways are privileged to have one extra piece of baggage in all travel classes. Thai Airway's baggage policy for frequent flyers allows the Royal Orchid Plus Gold Card members to carry extra 20 kg, and the Royal Orchid Plus Silver Card Members to check more 10 kg than the permissible baggage weight.
Thai Airways is one of the few airlines allowing extra free 10 kg to the passengers carrying infants in lap. Besides this 10 kg, they can carry fully-collapsible stroller or pushchair. Child travelers in the age bracket of 2-12 years can carry checked baggage of the same weight as permitted to adult passengers.
Passengers can carry one handbag weighing up to 7 kg on all flights operated by Thai Airways. 115 cm is the limit for the sum of three dimensions – length, height and width – of a carry-on bag.
The above-mentioned free baggage allowances may change if Thai Airways interlines with any other airline on the routes to and from the USA / Canada. The details of the current baggage policy are subject to change without any notification.
You are always welcome to our 24×7 customer care unit. Our travel specialists will satisfactorily address your queries regarding Thai Airways' check-in baggage policy as per your itinerary.
IndianEagle.com is the only online travel booking portal to offer cheap air tickets from Thai Airways and its partner airlines.