A handful of young Indian Americans are all set for an eight-week summer internship in Congressional offices of the US government in Washington DC. Nine talented undergraduate students from South Asian communities in the United States have recently been inducted into the Washington Leadership Program 2018 for a first-hand exposure to the range of public service careers. Eight out of them are of Indian origin. They are Aastha Jha, Akshayaa Chittibabu, Anmol Nagar, Arjun Ramani, Moushmi Patil, Navya Kumar, Shivank Singh and Vineet Raman.
The Washington Leadership Program is a national non-profit initiative that is exclusively aimed at developing and nurturing the next generation of American leadership from South Asian communities. Instituted in 1995, the Washington Leadership Program (WLP) handpicks interns from among the most promising South Asian undergraduate students, who are legal permanent residents or US citizens.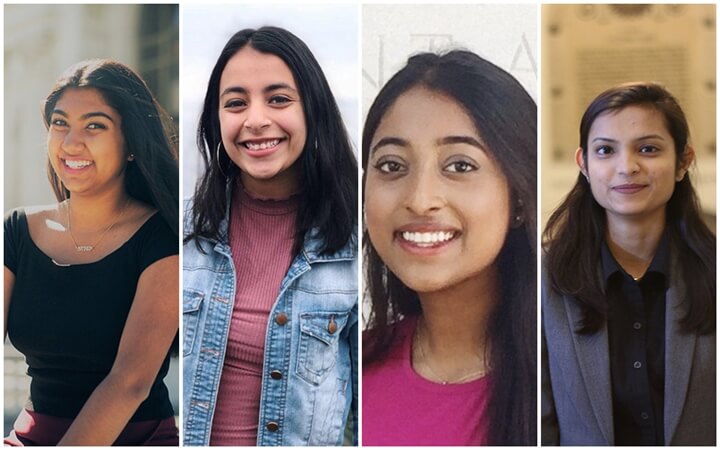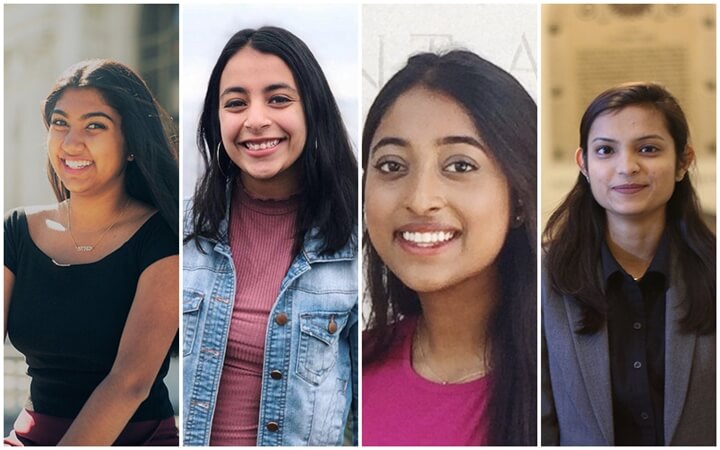 The interns of the Washington Leadership Program 2018 will receive a stipend of $2000. They will attend meetings and discussions with US public servants, diplomats, policymakers and policy experts during the internship which will continue until August 3, 2018. On completion of the internship, they will walk into the WLP alumni community of nearly 200 South Asian individuals who are active leaders in different walks of life, including academia, government, business, law, science, entertainment and philanthropy.
2018 WLP Scholars: Eight Young Indian Americans
Among the Indian American interns of the Washington Leadership Program 2018, Aastha Jha from California is placed in the US Department of State. She is majoring in economics and public policy at the University of California, Berkeley. One of the campus leaders of 'Asha for Education', Aastha Jha is intent on making effective policies related to education and human rights.
Placed as a WLP intern in the US Department of Health and Human Services, Akshayaa Chittibabu is a Truman Scholar at the University of Connecticut. A senior STEM scholar, she is studying physiology, sociology and neurobiology. She aspires to be a physician, address socio-economic determinants of heath and make innovative public health policies for Americans.
A sophomore at Wellesley College near Boston in Massachusetts, Anmol Nagar is a most brilliant student among the 'Washington Leadership Program 2018' interns. She is currently pursuing international relations with specialization in economics. She was born in New Delhi, India and brought up in San Francisco Bay Area. She is looking to bring more people of color into the political ambit of America and frame effective policies to deal with social injustices. Anmol Nagal has started her WLP internship in the office of Republican Ami Bera.
Also Check: 3 Indian American Girls are Advisors for United Nations' Girl Up Campaign 
Placed in the US Department of Homeland Security for the WLP 2018 internship, Moushmi Patil is passionate about public defense. She is double majoring in history and government, education, justice, and law and society at Cornell University in New York. She is eager to understand the factors responsible for mass incarceration in America. Moushmi is excited about the internship in Washington DC this summer.
All set to intern at the US Agency for International Development, Indian American Navya Kumar wants to facilitate accessibility to the state-level healthcare services for marginalized communities including the LGBTQ+. Being an aspiring physician, she is intent on removing disparity in access to basic healthcare facilities by the dint of an equitable policy. Navya Kumar is a rising senior in medicine at Rice University in Houson. She is also studying sociology and a civic leadership certificate course.
The rest three Indian American students among the 'Washington Leadership Project 2018' interns are Vineet Raman from the University of Georgia, Shivank Singh from the University of Cincinnati, and Arjun Ramani from Stanford University. Vineet Raman, a resident of Marietta in Georgia is doing the internship in the Department of Health and Human Services. Shivank Singh, a major in Neuroscience is placed in the office of Congressman Raja Krishnamoorthi. Arjun Ramani is assigned the WLP internship in the US Council of Economic Advisors.
Selection of interns is a highly competitive and rigorous process, which is not limited to those majoring in social science or politics or economics. Applications for the Washington Leadership Program are received until mid-January every year. The final selection is done through a telephone interview. The WLP interns are required to complete a leadership project applying the lessons that they get from a structured leadership curriculum during the internship.
This story is part of our continued effort at Indian Eagle to promote achievements of Indians in USA and the rest of the world. We not only strive to quote cheap air tickets for last-minute flights to India but also cater inspiring stories, latest community events, visa news, and regular travel updates to Indian Americans through our free newsletters.