The right to voting is as fundamental for Indians abroad as it is for Indians at home. The right to vote in Indian elections is one of the cords to tie NRIs with their home country. In a giant stride towards bringing 16 million NRIs under the purview of voting rights in India, the Supreme Court on Friday (July 14, 2017) asked the Modi government to be done with granting voting rights to NRIs within one week.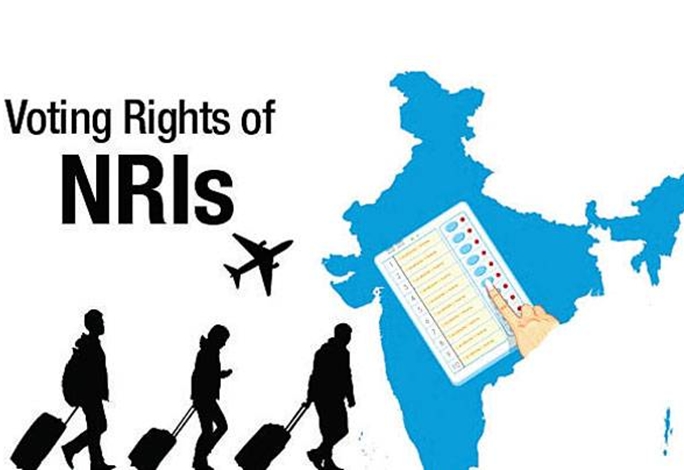 Having expressed discontentment with the ruling government for the questionable delay in granting voting rights to NRIs, the bench of Chief Justice J S Khehar and justice D Y Chandrachud directed the government to make the necessary amendment in the Representation of Peoples Act, which has been pending since a petition was filed in 2014 seeking to grant e-voting rights to NRIs.
Once e-voting rights to NRIs are granted by the government of India, Indians abroad will be able to vote in Indian elections without taking flights to India. Two major factors – time and airfare (though cheap flights to India are available these days) – hold most NRIs back from traveling to India during elections. A very small number of NRIs fly to India to cast their votes in elections.
As per the UN survey on international migrant trends in 2015, India's overseas population consists of 16 million people living outside their native country. Out of 16 million NRIs, only 24,348 are registered with the Election Commission of India. If NRIs can book train tickets in India while staying abroad, why not voting from abroad during elections in India.
Contrary to India, astronauts on a space mission can vote from space during elections in the United States. In a bid to make NRIs benefit from the right to vote, the Supreme Court of India ordered the government to speed up the process of granting e-voting rights to NRIs worldwide. On previous hearings, the ruling government agreed with the Election Commission of India on granting e-voting rights to NRIs and accepted the proposal to amend the Representation of People Act 1951. But it has not come to fruition yet.
If making contributions to community development, welfare of the underprivileged and socio-economic progress in India is a duty of NRIs for their home country, they should not be deprived of the right to vote in Indian elections. For instance, on July 1 (2017), a group of leading Indian Americans pledged to adopt 500 villages in India and work towards welfare of farmers.