Indian American Tiara Thankam Abraham, who got admission to college at the age of 7, is up with another surprise. Now 10 years old, Tiara has debuted as a singer and released her first music album titled Winter Nightingale. The album is a collection of 9 classic carols and holiday songs in six languages – English, French, Spanish, German, Italian and Latin, in Tiara's voice.
Tiara Abraham's album Winter Nightingale is a first of its kind since it contains her renditions of some uncommon holiday songs which are rarely found in typical Christmas music albums. The album was produced as a 'family project,' in only three weeks, according to the Abrahams who are immigrants from Kerala.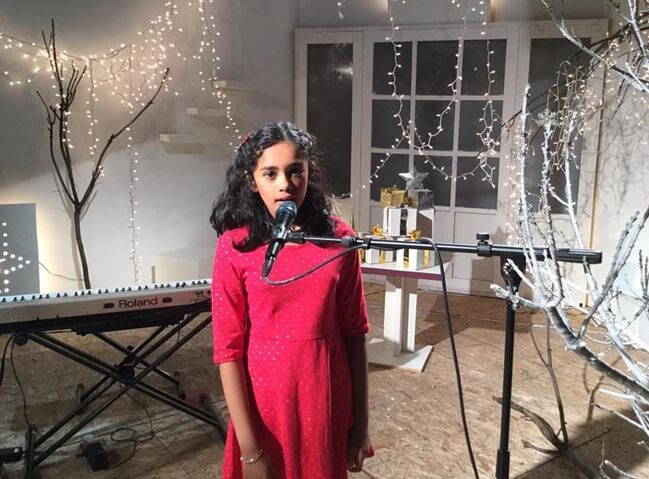 In reply to what made her debut into music and record an album in her voice, Tiara Abraham from Sacramento said that she hit upon the idea when the audience approached her for a CD during her performance at Carnegie Hall in New York. Since she didn't have any, she had to disappoint them. When Tiara decided to release an album, her family supported her out of their confidence in her musical talent.
Tiara Abraham's album Winter Nightingale is a wonderful culmination of her father's discovery of her latent musical talent when she sung 'Happy Birthday' in vibrato style, which is quite difficult for someone at the age of 5. Tiara's father, a software engineer, appointed a private tutor to train her in vocal music. Owing to her regular practice, hard work and passion, she won a local music competition and got the opportunity to perform at Carnegie Hall in New York.
Another driving force behind Tiara Abraham's album Winter Nightingale is her brother, Tanishq Abraham, who once said that he wished to become a President of the United States. Tanishq too is a child prodigy in the community of young Indians Americans. He has a penchant for music and technical knowhow of music recording. Tanishq has performed in the San Francisco Boys Choir for 4 years.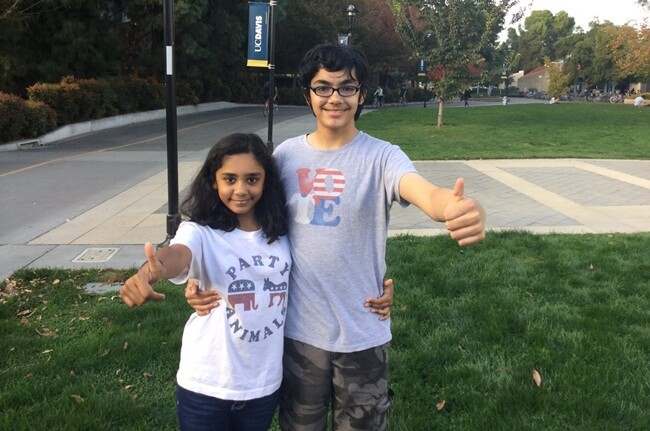 Both siblings are members of Mensa, a high-IQ society in America. Tiara became a member of Mensa when she was only 4. Currently, Tiara is pursuing graduation at the American River College in Sacramento, California. She wishes to become a soprano classical singer. Opera singer Renée Fleming and soprano lyricist Kathleen Battle are her idols in music. She is a fan of Bollywood films, too.
Tiara Abraham's album Winter Nightingale is available for download on Google Play, Amazon, iTunes and CDBaby.com. The album is priced at $9.99.
Travel Beats is a digital publication by IndianEagle, a leading travel organization for Indians in USA. IndianEagle connects Indian Americans with community news and stories on Travel Beats. Subscribe to our free newsletter and stay tuned to latest stories of philanthropists, social activists and young Indians from USA and India.