Air pollution causes premature death of over 6 million people worldwide a year, including 200,000 in the United States alone, according to some recent researches at leading institutes including the Health Effects Institute in Boston. Public health is highly vulnerable to poor air quality in the world's rapidly developing economies – India and China. Air pollution in India is the fifth largest threat to public life, according to the WHO. Poor quality air has caused irreversible lung damage to 2.2 million children in Delhi, the capital of India, according to the Wikipedia page on air quality in Delhi.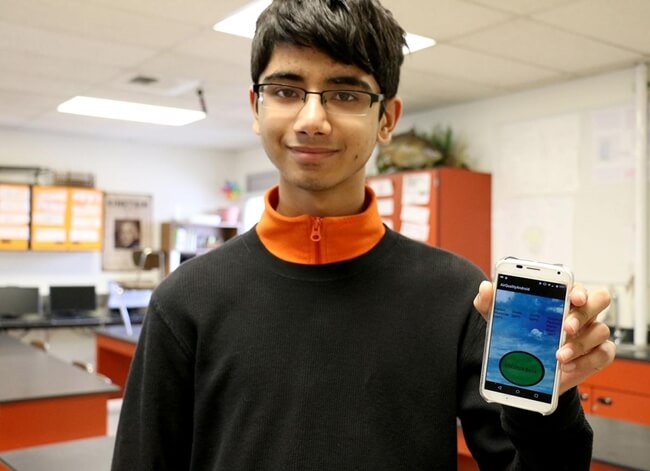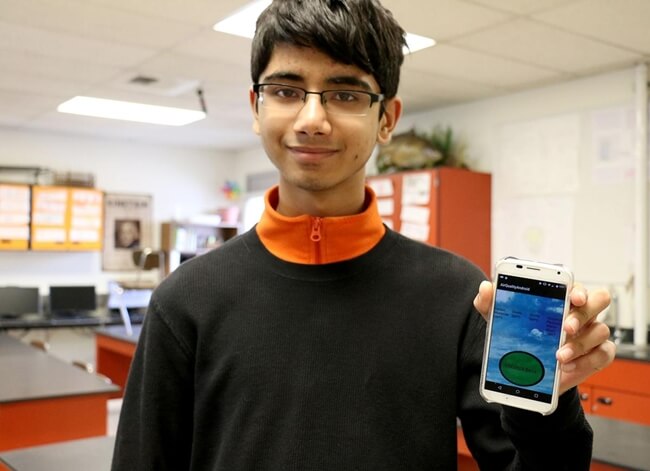 Let's thank Indian American Nikhil Devanathan for having developed a low-cost portable air quality sensor which could be a pocket-friendly solution for those who unknowingly breathe pollutants-rich air, both indoors and outdoors. A sophomore at Kennewick High School in the US state of Washington, Nikhil Devanathan has recently won two Grand Champion prizes at the Mid-Columbia Science and Engineering Fair for his invention.
Those two awards earned Nikhil an opportunity to showcase his low-cost portable air quality sensor in the Intel International Science and Engineering Fair in Pittsburgh, PA which will be held on May 18 and 19 this year.
An accomplished inventor from the Washington Indian American community, Nikhil Devanathan demonstrated how his air quality sensor measures the quantity of dust, carbon monoxide, ozone, chemical pollutants and other harmful particles in the air, at the Mid-Columbia Science and Engineering Fair. He also showed how the invention works as a temperature and humidity measuring tool in both outdoor and indoor environments.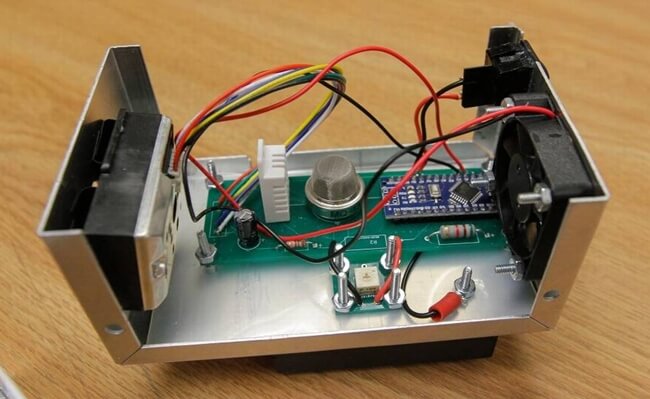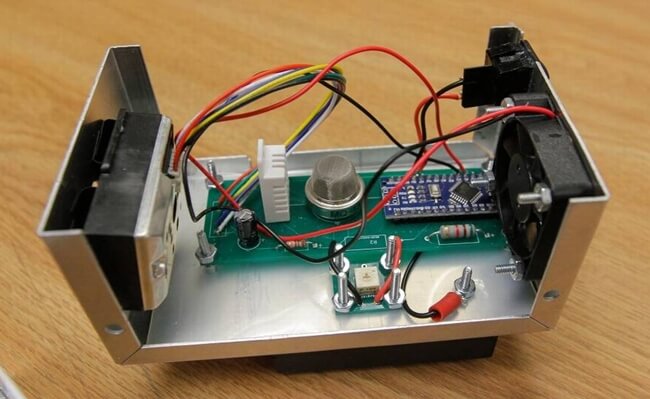 Nikhil Devanathan's air quality sensor is a small device powered by a double-A battery. He also created an app to operate the sensor through smartphones. He envisions reaching out with the device to low-income groups and communities the world over. "We expose ourselves to the health hazards of air pollution by inhaling polluted air at the places or in the areas which are not safe for lungs and hearts. Since prevention is better than cure, my low-cost portable device will help the user measure the air pollution level anywhere and anytime, thereby preventing them from breathing in poor quality air," says Nikhil.
Nikhil Devanathan's parents – Ram Devanathan and Subha Narayanan – are scientists from Chennai, India. Naturally, he has been inclined towards science and engineering since his childhood. He is a member of the International Baccalaureate Program at Kennewick High School. He is a brilliant student and outstanding performer, according to the IB program coordinator. One of the Boy Scouts in the US, Nikhil spends time in the school's robotics and computers club when not busy studying or working on some project.

A resident of Kennewick in Washington, Nikhil aspires to be a research scientist in robotics or computer technology or electrical engineering. We at Travel Beats, a leading Indian American community portal hope that the portable air quality sensor earns him space in Kennewick High School's Hall of Fame.