Etihad Airways is unveiling wonders one by one to achieve greater heights of excellence in service to passengers both on board and ground. The aviation world is still in awe of The Residence, a three-room premium boutique hotel style cabin for first class travelers, to be launched with A380s in December 2014. Etihad delivered on another promise to make a leap in the level of hospitality on ground by inaugurating the First and Business Class lounge at Sydney's Kingsford Smith International Airport.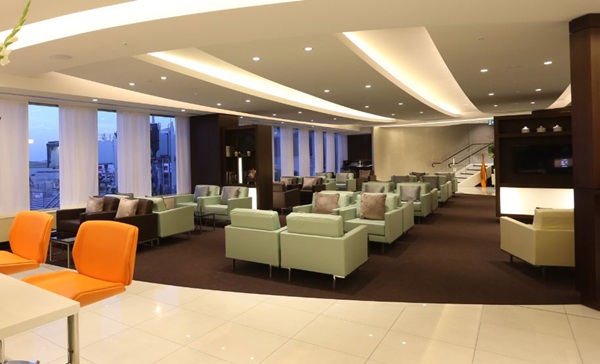 The Etihad Lounge at Sydney Airport is the airline's first of its kind in Australia. Located in the international terminal's Pier C near Gate 51, the lounge sprawls over 792 square meters. The Sydney Lounge is designed and decorated in line with the airline's flagship lounge at Dubai International Airport. It is said to be more luxurious than the airline's other signature lounges in London, Frankfurt and Paris.
Etihad Airways's premium passengers with the First Class and Business Class tickets and frequent flyers under the airline's Guest Loyalty Program are privileged to access the lounge at Sydney International Airport. The business class flyers booking flights to Dubai with Virgin Australia are eligible for hospitality at the lounge. Access to the Sydney lounge is an add-on to Virgin Australia's service to the frequent flyers in 'Gold' and 'Platinum' categories. The qualifying flyers of Etihad's codeshare and partner airlines can be treated to luxury and comfort while flying to Abu Dhabi with Etihad or Virgin Australia.
The Etihad lounge in Sydney is synonymous with world-class hospitality. A la modish interior décor and a la carte dining are the most luxurious feature of the lounge. USB ports, power outlets and Apple computers with complimentary Wi-Fi connection are among the business amenities available there. The waiting passengers can have shower facilities for refreshment. What is more on the list of services at the lounge is a children's playroom, a restaurant, a bar and a prayer room.
The new First and Business Class Lounge at Sydney Airport, is a steppingstone towards treating the passengers from Australia to the best of our on-ground hospitality," said James Hogan, President and CEO of Etihad. He added that opening of new signature lounges in Los Angeles, Melbourne and New York JFK is in the pipeline. At present, Etihad Airways operates two flights a day between Abu Dhabi and Sydney.
IndianEagle.com is a trusted online travel portal booking international trips with Etihad Airways and other major airlines at the best prices.