Do Indians need a transit visa for Japan while traveling to USA or back to India? This is a common query by our customers booking JAL flights between USA and India. "No," to say in short. Neither Indian passport holders nor US citizens need a visa for transit in Japan.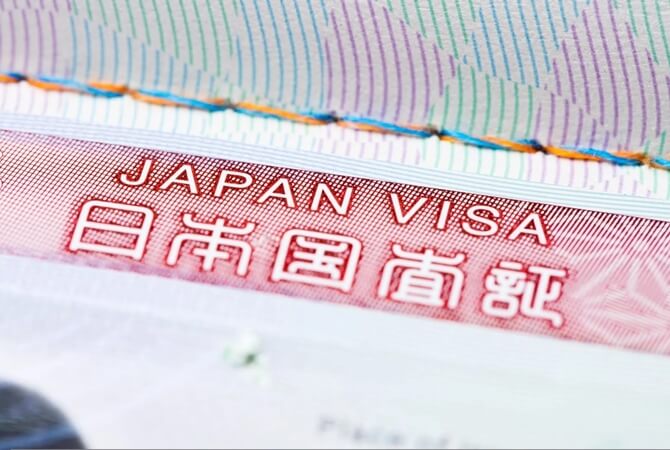 If you are an Indian citizen with the itinerary having transfer between two airports in Japan, you must have a transit visa. Japan requires you to have a transit visa for catching a connecting flight at another airport after the first leg of the itinerary ends at Tokyo Haneda Airport or Narita International Airport. Even though you do not have to travel to another airport for the connecting flight, you may need to comply with Japan's transit visa requirements, if there's no connecting flight on the same day.
If there is no connecting flight to USA from Narita or Haneda International Airport on the same day, you may be required to undergo immigration procedures to leave the transit or departure (airside) area of the connecting airport in Japan. You need a transit visa to step out of the airport for anything – city sightseeing or catching up with a friend. In case you wish to spend time in the departure or transit area until the next connecting flight, no transit visa is required.
A transit visa is mandatory if you plan a stopover in Japan while traveling to USA or any other country via Tokyo, Narita, or Kansai Airport. The transit visa does not allow any business-centric activity during a stopover. A Japan transit visa is valid for 15 days; the validity is not extendable. Usually, it takes 5 days to get a transit visa issued from the date of the application receipt. If Indian passport holders have a tourist visa to Japan, you do not need a transit visa to travel through Tokyo or Narita International Airport or Kansai Airport, Osaka.
Do US citizens need a transit visa for Japan? US nationals and citizens do not need a tourist visa or transit visa for Japan. They need only a valid passport and confirmed onward/return flight tickets for a visit of maximum 90 days in Japan. The US passport must be valid until they exit Japan after a short stay.