Jaipur Literature Festival of India, Asia's largest literary fest, is all set to debut in the United States this year. Since its initiation in 2006, this Indian festival of creative minds has been riding the waves of popularity with acclaimed authors, publishers and journalists from across the globe. With its upcoming debut in the U.S., the Zee Literature Festival will reach out to the Indian Americans. The first American edition of the fest will be held from September 18 to 20, 2015.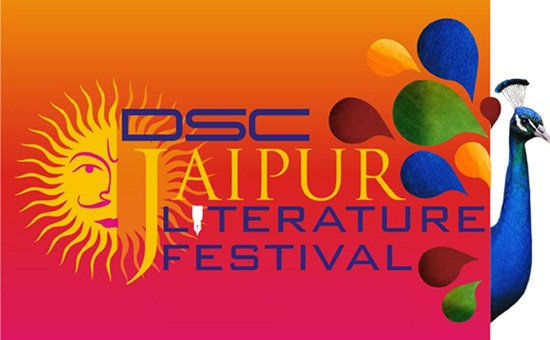 More than 100 invitees from different walks of life, including Vijay Seshadri, an Indian American Pulitzer Prize-winning poet, will add stars to Jaipur Literature Festival in the United States. Vijay Seshadri is one of the most recognized faces in the contemporary world of literature. Some of the noted speakers, who have already confirmed their attendance at the US edition of the festival, are:
Jung Chang, international bestselling author
Laila Lalami, Moroccan American essayist and novelist
Anchee Min, Chinese American bestselling author
Gideon Levy, Israeli journalist, political commentator and author
Simon Sebag-Montefiore, historian and award-winning author
The themes of Jaipur Literature Festival in the USA will range from such critical topics as migration, existential crisis, global socio-political scenario, environmental degradation, water conservation, etc. Poetic imagination, a highly debated literary theory, is another substantial theme of the fest. The Native American voices about these themes will find an outlet in the festival.
The Zee Jaipur Literature Festival of India is expected to be a galaxy of renowned Indian American, Asian and Latin American authors in the United States. Multiple different topics related to the Native American, African American, Asian American, and Latin American literature will be debated and discussed on the platform from different standpoints.
The Boulder Public Library and Civic Lawns in Boulder, Colorado, is the venue of the upcoming Zee Literature Festival in the United States. The University of Colorado, the Denver Public Library, the Denver Art Museum, Naropa University and other prestigious institutes have come together to plan initiatives and conduct activities to promote the event.
William Dalrymple and Namita Gokhale, authors and co-directors of Jaipur Literature Festival, are sanguine about a great beginning of the festival in the U.S. and have started counting days for the inauguration scheduled on September 18.
About Indian Eagle
Indian Eagle is a trusted name for online booking of cheap flights to India from USA. Do book your trips to India at the lowest airfare guaranteed by Indian Eagle like other Indian Americans.