With the New Year 2020 being around the corner, India has several surprises in the offing. A new look of the Indian passport is one of them. Reportedly, Indian passports will soon feature a lotus symbol as part of the enhanced security measure. On Thursday (December 12), India's Ministry of External Affairs confirmed the reports of the lotus symbol being printed on new passports, in response to objections from the opposition party.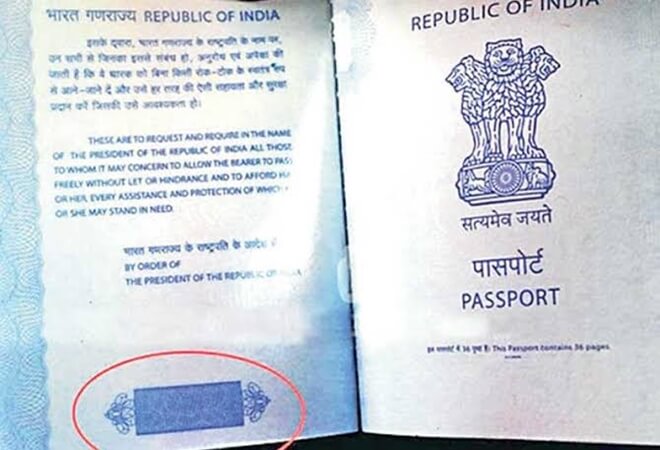 "Lotus is our national flower and is now part of the enhanced security features to identify fake passports," said Raveesh Kumar, the Ministry of External Affairs Spokesperson. He stated that other national symbols, in addition to the lotus motif, would be used on a rotational basis as enhanced security features of the Indian passport.
The new security features of Indian passports are in compliance with the guidelines issued by the International Civil Aviation Organization (ICAO), the United Nation's global aviation watchdog, according to the Ministry of External Affairs. For years, India has been facing the growing menace of fake passports. In September 2019, Delhi police unearthed a printing lab counterfeiting visas and passports.
New Delhi and the neighboring states were where the fake Indian passport racket was flourishing as a dire threat to the national security, according to a 2016 investigation report by India Today. Ignoring the prevailing concerns arising out of fake passports and counterfeited identity, the opposition described the move of printing the lotus motif as 'further saffronisation' of the nation.
However, Indian passport has strengthened its rank on the Global Index since 2015. Owing to the current ranking of Indian passports, Indian nationals are allowed visa-free entry to 25 countries and they are eligible for visa on arrival in 39 countries.
The Ministry of External Affairs is also working on plans to introduce e-passports with fool-proof modern security features. The Indian e-passport will integrate a chip storing biometric details of the user and can easily be used at biometric terminals at international airports.