The 161 Presidential Scholars of the year 2022, who have been selected from across the United States, include as many as 30 Indian-origin students with a demonstrated commitment to education, technological innovation, and community service. This honor to them is collectively a new feather in the cap of the Indian immigrants who form a little more than 1% of the total US population. Since 1964, the US Presidential Scholars Program has been giving the nation the best of graduating high school seniors. The White House Commission on Presidential Scholars handpicks up to 161 scholars every year based on various parameters, including academic excellence, artistic accomplishment, technical prowess, community service, and leadership traits.
"Our 2022 Presidential Scholars represent the best of America, and remind us that when empowered by education, there are no limits to what our young people can achieve," said U.S. Secretary of Education Miguel Cardona. "Today, I join President Biden to celebrate a class of scholars whose pursuit of knowledge, generosity of spirit, and exceptional talents bring our nation tremendous pride. Thanks to them; I know America's future is bright."
Reva Srivastava, California
Reva Srivastava from Fremont is one of the two San Francisco Bay Area high school students among the 2022 US Presidential Scholars. A Mission San Jose High School student; she has been declared a Presidential scholar in the Arts for her expertise in Kathak. She was initiated into the ancient art form of Kathak by her mom, Anupama Srivastava. She took up Kathak as her creative pursuit by observing her mom since she was a toddler. Malavika Singh is another Indian-origin Presidential scholar in the Arts. She is an upcoming danseuse from Salk Lake City, Utah.
Ayush Gundawar, Georgia 
Indian-origin Ayush Gundawar from Georgia has been selected as one of the Presidential Scholars in 2022 for demonstrating leadership in rendering community service during the pandemic. He founded LearnForsyth, a non-profit tutoring platform for students in Forsyth County when the stay-in-home order imposed across the country disrupted classroom learning during the pandemic. High school seniors from Atlanta and other parts of Georgia joined the platform as volunteers to tutor underprivileged kids through online classes. The volunteer base of Ayush Gundawar's LearnForsyth has become 200 over the past two years. He aspires to earn a computer science degree from the University of Illinois Urbana-Champaign.
Uma Pillai, Virginia
One of the Indian-origin Presidential Scholars of the year 2022 is Uma Pillai from Potomac Falls High School, Virginia. Being a medical career aspirant, Uma studied possible reasons for peanut allergy and wrote a research paper on a parasitic worm making some people allergic to peanuts. Her personal experience with peanut allergy was her motive to take up this research work. Giving back to the community interests her, in additional to science and math. She arranged for the donation of hundreds of masks to a local community when there was a shortage of masks in the early days of the pandemic. She also wrote songs and created videos to entertain the COVID positive children who were in isolation at a pediatric care center in New Jersey.
Rishika Kartik, Colorado
Rishika Kartik is fully deserving of the most coveted 'Presidential Scholar' award given by the US President himself. A resident of Littleton, she advocates accessibility for and inclusion of the blind and visually impaired youth. As President of the Colorado Tactile Art Club, Rishika conducts virtual and in-person workshops for blind students to explore various mediums of tactile art and creativity from a non-visual perspective. Rishika, a member of the National Federation of the Blind, founded "Vision of the Artist's Soul" (VAS), an after-school tactile program for blind and visually-impaired students of all ages to experience multisensory methods of self-expression and creativity – that fosters their sense of confidence and spirit of independence. Currently, she is working on a Tactile Arts curriculum that, if incorporated into regular schooling, will make normal education more accessible to teens with permanent vision loss or vision impairment. She has partnered with the Museum of Contemporary Art, Denver; and Denver Art Museum to accomplish the mission. Apart from being selected for the 2022 US Presidential Scholar program, Rishika Kartik won the President's Volunteer Service Gold Award 2021 and the Coca-Cola Scholarship 2022.
Siddh Bamb, Texas
The 2022 US Presidential Scholars program selected 7 high school seniors, including Indian-origin Siddh Bamb, from Texas. Being a computer geek, Siddh has taken up software development internship at Macromoltek Inc. in Austin where he has contributed to an antibody software development being used for research on immunotherapy antibodies for COVID-19. At the same time, he is an intern iOS developer at MadlyRad Labs, Inc. Siddh Bamb has been recognized as a Presidential Scholar from Austin for the iOS Application, ArTex, for the City of Austin's Art in Public Places Department. The app helps citizens and tourists with information about publicly commissioned art. He won the Congressional App Challenge 2021 in Texas.
Dheepthi Mohanraj, North Carolina
Dheepthi Mohanraj is one of the three North Carolina students among the 161 Presidential Scholars of 2022. A resident of Chape Hill, Dheepthi is a Physics teaching assistant at North Carolina School of Science and Mathematics. She is a fellow of the American Junior Academy of Science too. Her work on several novel projects, including a method for assessing minimal residual disease in breast cancer patients and a method for detecting mitosis for prediction of breast cancer prognosis, has earned her accolades and awards, such as National Merit Scholarship and Regeneron Science Talent Search Scholarship. In March 2022, she completed internship as a student researcher at the University of Pennsylvania School of Medicine.
Rachael Thumma and Saahas Parise, Arkansas
Two Indian-origin meritorious students from Arkansas are named Presidential Scholars of the year 2022. Both are Bentonville High School seniors. Rachael Thumma who hails from Pannur, a 300-year-old village near Chennai, is a devoted Bharatnatyam dancer; while Saahas Parise has been playing guitar since the second grade. Arkansas saw the first-ever Indian dance drama, and the credit goes to Rachael who collaborated with a team at Dhirana Academy of Classical Dance in Bentonville. She wants to major in biochemistry at the University of Notre Dame as she aspires to be a physician researcher. "I hope to develop new modes of preventive care to combat lifestyle-based chronic diseases and raise the current treatment standards to better fit the metabolic and cultural makeup of ethnic minorities in America. My ultimate goal is to abate the prevalence of chronic diseases."
Saahas Parise who aspires to be a tech entrepreneur or artificial intelligence researcher is all set to study computer science at Duke University. Leveraging the potential of AI technology to improve the quality of education in developing countries is one of his ambitions. He is the founder and CEO of Tech-Kno, INC., a 501(c)(3) non-profit that is aimed at encouraging the next generation to explore the world of emerging technologies.
Aryan Kumar, Massachusetts
Aryan Kumar of Indian origin from Massachusetts is a versatile talent among the 2022 Presidential Scholars representing the best of America. A resident of Shrewsbury which is just 45 minutes from Boston, Aryan is a high school senior at the Advanced Math and Science Academy. Presidential Scholar Aryan Kumar is the founding CEO of The Forgotten.32, an initiative for better awareness of dental hygiene among underprivileged children in India. He collects dental hygiene goods and ships them to India where Ekal Vidyalaya, one of his program partners, distributes the goods to needy children. He also travels to India and visits rural schools there in order to teach children the importance of oral hygiene. One of the 2021 US Congressional Award winners; Aryan believes giving back to community is as crucial as earning good grades.
Adamya Aggarwal, Pennsylvania
Adamya Aggarwal's selection as a US Presidential Scholar is a new feather in the cap of Pennsylvania Indians. He is one of the three Presidential Scholars selected this year. His academic excellence and dedicated community service got him honored as a Presidential Scholar. "His precision on the robotics field, tenacity on the tennis court, and intellectual vibrancy in the classroom has earned him the respect and admiration of both teachers and peers alike. We are extraordinarily proud of Adamya and grateful for all his incredible contributions he has made to the Haverford community," the Haverford School website quoted this about Adamya. He is the founder/leader of 'Science Club' at The Haverford School.
Sandhya Kumar, Florida
Sandhya Kumar from Florida is one of the brightest STEM career aspirants among the US Presidential Scholars 2022. A resident of Tallahassee, she has a treasure trove of awards and honors in science, including an 'Honorable Mention Life Science Award' that she won in the Regeneron International Science and Engineering Fair for her research on extrathymic T-Cell development in the Mesenteric Lymph Nodes of Mice. Sandhya Kumar was also selected as one of the 150 finalists of the Best & Brightest Awards in Leon County, Florida.
Salil Naik, Arizona
One of the five Presidential Scholars selected from Arizona in 2022, Salil Naik is a high school senior aspiring to major in computer science. He is also the 2020 Congressional App Challenge winner in the category of middle and high school students in Arizona's 8th district. The app he developed using machine learning helps students create a schedule of study hours so that they can keep up the pace with their syllabus. Salil is also a Flinn Scholar finalist. His family resides in Glendale near Downtown Phoenix.
Aditya and Maya, Connecticut
The Indian community of Connecticut is rejoicing in the selection of two Indian teens as Presidential scholars of the year 2022 for their academic excellence and leadership qualities. Aditya Kabra, an Easy Lyme High School student, and Maya Prafulla Shah Palanki, a Conrad High School student – are the graduating high school seniors of Connecticut. Accolades pour in for them from the state governor Ned Lamont who eloquently congratulated them for receiving one of the nation's highest honors.
Jui Khankari, Illinois 
Illinois is the only US state where four Indian-origin students have been selected for this prestigious Presidential honor from. They are Jui Khankari, Rishi Patel, Piya Shah, and Jaisnav Rajesh. While forced to stay indoors during the pandemic, Jui Khankari started a non-profit program to teach artificial intelligence to students, irrespective of age and backgrounds. People having a keen interest in learning about new-age technologies joined her from 26 countries and 28 US states in only 6 months. She organizes workshops to pique young students' interest in AI-related careers. Jui believes AI technology can be leveraged in diagnosing life-taking illnesses, such as cancer.
Dhruv Bhandarkar Pai, Maryland
The Maryland Indian community got a Presidential scholar, Dhruv Bhandarkar Pai. Dhruv, a Congressional medal winner, is one of Disney's 50 Magic Makers. He is a cofounder of Teens Helping Seniors, a senior citizen-friendly program that was started to deliver daily essentials and medicines to the elderly during the pandemic. He aspires to attend Stanford University next fall. He has won 30 awards so far at local, state, regional and national levels. Giving back to the community is one of his favorite pursuits.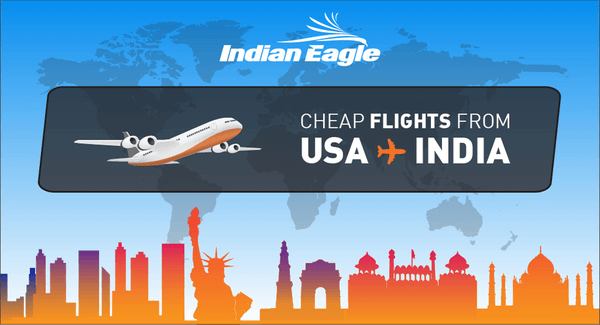 The rest of the Indian-origin Presidential Scholars are as below:
Ashini Modi, Louisiana
Gauri Yadav, Kansas
Shekhar Kumar Gugnani, Kansas
Kavya Kalathur, Iowa
Sirohi G. Kumar, Maine
Dedeepya Guthikonda, Minnesota
Aishwarya Swamidurai, Oklahoma
Sriram Sethuraman, Vermont
Ananya Krishna, Wisconsin
Dia Chawla, Mississippi
Arjan Singh Kahlon, Delaware
Sreeya Pittala, Delaware
Sneha Yelamanchili, Indiana