The Indian American community in Washington DC is gearing up for a ceremonious welcome to Donald Trump, the 45th President of the United States. With who's who from the Indian American community in attendance, the welcome ceremony for the president-elect Donald Trump will be an impressive gala. Mandarin Oriental nearby the Capitol Hill is the venue of the Indian American Presidential Inaugural Ball on January 20, 2017. Donald Trump will take up office on the same day in the morning.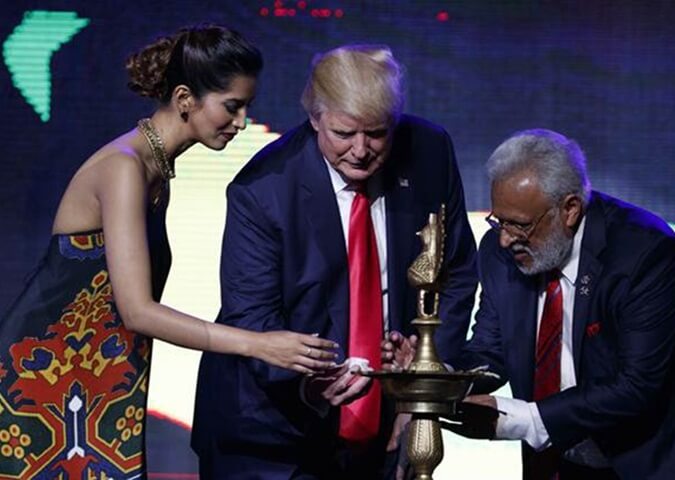 The US elections 2016 proved to be a game-changing event in the political history of America. Trump's victory sent many into a tizzy, while it is a blessing in disguise for several others. It catapulted some Indian American leaders to the US Congress and brought two Indian American women to the front as key members in the Trump cabinet. To celebrate the achievement of these Indian Americans in the Trump presidency is another objective of the Indian American Presidential Inaugural Ball on January 20, 2017.
One of the most awaited upcoming events in Washington DC, the presidential inaugural ball is organized by a number of Indian American groups, including the US-India Political Action Committee and the Indo-American Center, which are known for their unbiased approach to the presidency of America.
Indian Americans accepted the results of US elections 2016 in a nonpartisan manner since it has paved their way to the White House in Washington DC not as activists or social entrepreneurs but as politicians. South Carolina governor Nikki Haley has been proposed to be the US ambassador to the United Nations in the cabinet of Donald Trump. Seema Verma, a leading health policy consultant, has been selected to helm the Centers for Medicare and Medicaid Services in the US. Their upcoming new roles will be recognized at the Indian American Presidential Inaugural Ball on January 20, 2017.
The Indian American community had hosted a presidential inaugural ball for Barack Obama at the same venue in 2013. Inaugural balls have been held in honor of American presidents for 228 years. Indian Americans, who though form only 1 percent of the US population, play vital roles in the socio-economic progress of USA.
The upcoming Indian American Presidential Inaugural Ball is a ticketed event. Tickets can be purchased online. 
Also Check 5 Indian Americans in New US Congress