The ninth edition of Forbes Asia's annual philanthropy issue features 7 Indians in a new group of philanthropists from 13 countries in the Asia Pacific region. Azim Premji, the chairman of information technology major Wipro, has the face of Indian philanthropy for years. He was named the Most Generous Indian of all famous Indian philanthropists by China's Hurun Research Institute in 2013.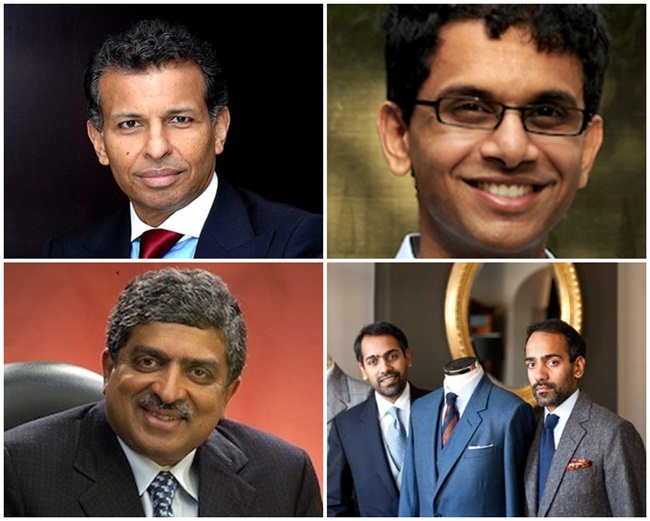 However, Kerala-born entrepreneur Sunny Varkey tops Forbes Asia's 9th list of philanthropists in the Asia-Pacific region. In June 2015, Sunny Varkey was in the news for his pledge to donate half his fortune worth $2.25 billion dollar as charity in response to the Giving Pledge Initiative, led by Bill Gates and Warren Buffet. Currently based in Dubai, Varkey is founder of GEMS Education, a chain of 70 private schools in 14 counties. Forbes' list of top Indian philanthropists has already featured him.
Three co-founders of Infosys – Senapathy Gopalakrishnan, Nandan Nilekani and SD Shibulal – are among the 7 Indian philanthropists on Forbes Asia's list. They made their way to Forbes as philanthropists for their individual contributions to the health and education sectors. Forbes Asia's 9th list of Asia-Pacific philanthropists also features another Infosys cofounder NR Narayana Murthy's son Rohan. Rohan donated a whopping $5.2 million to Harvard University Press for the purpose of promoting ancient Indian literary classics. He represents his father NR Narayana Murthy as a philanthropist.
The other two philanthropists are India-born brothers Suresh Ramakrishnan and Mahesh Ramakrishnan. They are London based entrepreneurs and founders of Whitcomb & Shaftesbury Tailors on London's Saville Row. Theirs is an exemplary case of Indian philanthropy, which is a whopping donation of $3 million for training of more than 4,000 people in tailoring across India. The people who benefitted from their benevolence are the victims of the 2004 tsunami and ill-fated women.
Forbes' Asia-Pacific list of philanthropists mentions Jack Ma, founder and executive chairman of China's Alibaba Group, for his philanthropic contributions worth $2.9 billion to several noble causes. Yao Ming, former National Basketball Association (NBA), is another Chinese philanthropist featured by Forbes Asia. The owner of Yao Foundation, he collaborates with companies to build schools and gives training to children in sports.
Billionaire Binod K. Chaudhury, a philanthropist from Nepal, has made his way to Forbes Asia's list of Asia-Pacific philanthropists. He has been financially supporting reconstruction of infrastructure in the recent earthquake hit Nepal.
Indian Eagle, a Texas based leading travel organization, celebrates the prides of India and pays tribute to the heroes of Humanity.