Earlier in 2017, Indian women's multi-fold saris with embroidery or mirror or other material work fooled Delhi IGI Airport's body scanners into raising alarms for nothing. Many female travelers refused to comply with the security norms since they were required to remove their mangalsutra for the pre-boarding scan. Ultimately, the American body scanners were withdrawn from Indira Gandhi International Airport.
However, Delhi IGI Airport sourced a new body scanner which is smart enough to see through multi-layered Indian attires, particularly sari with metallic work. Developed by a Russian company and a Gujarat-based manufacturer in a collaborative venture, the body scanner has been on a week-long trial at Delhi Airport and proven sensitive to Indian women's Desi outfits.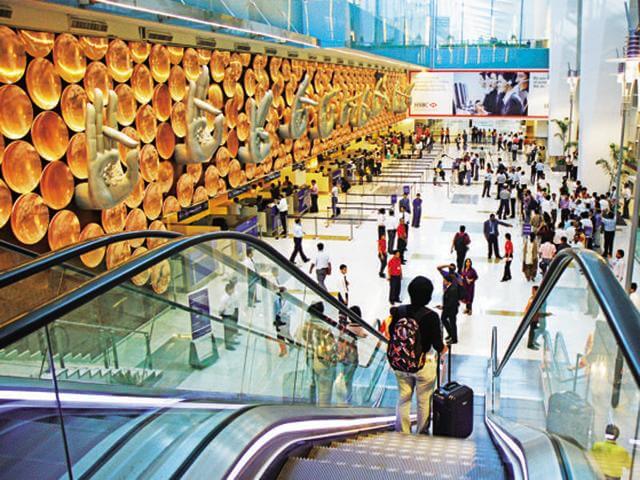 Unlike the previous scanners, the new body scanner at Delhi IGI Airport does not beep immediately and unnecessarily when a sari-clad woman wearing jewelry goes through it. Rather, it produces an X-ray image for the screening staff to check if the woman under scan is hiding any prohibited or suspicious item.
Also Check: Airlines Start Interviewing US-bound passengers
Usual body scanners require male travelers to remove their wallets, watches, and belts, and female fliers to remove their handbags and jewelry. In the new scanner at Delhi IGI Airport, travelers do not need to take off shoes, belts, watches, wallets, jewelry, phones, etc. Reportedly, the new scanner has been manufactured in harmony with Indian sentiments and standards.
What's the most likeable about the new body scanner at Delhi Airport is that it is configured in such a way so as to produce mannequin-like images without revealing body parts, according to the Bureau for Civil Aviation Security.
To be installed at Terminal 3 of Indira Gandhi Airport (DEL), the full body scanner can detect explosives, metallic things and other suspicious items even through prosthetics and plaster casts. So, not only Indian women wearing desi attires but also differently abled passengers on wheel chairs can comfortably go through the scan.

However, passengers will have to undergo physical frisking even after a full-body scan in a telephone booth-like structure. The new scanner will finally be put to use by this month end.