While many of you run a Google marathon to find cheap airfare deals, and try various options to upgrade from economy to business for free or less, an Indian businessman disguises himself as a civil pilot or army colonel to get flight upgrades for free, go past security checkpoints avoiding queues, and take a sneak peek into the cockpit.
Named Rajan Mabhubani, the impostor unapologetically admits to having posed as a pilot in order to avail the pre-boarding service for over 15 flights and get preferential treatment on board during those flights. A resident of New Delhi, Rajan poses as a pilot or army personnel also to impress women on ground and in the sky.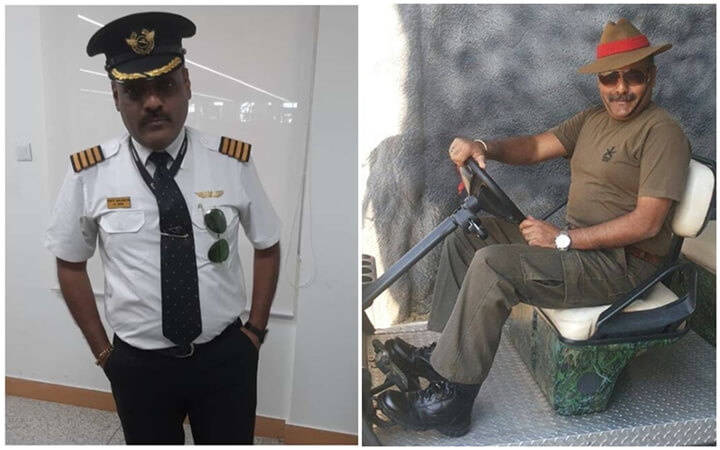 Early this week, the police nabbed him when he was posing as a pilot of Lufthansa Airlines at Indira Gandhi International Airport. He appeared as a Lufthansa pilot to board an AirAsia flight from New Delhi to Kolkata. For his masquerades, he is being likened to Leonardo DiCaprio's 'real-life fugitive' character, who also disguised himself as a pilot, in the 2002 Steven Spielberg movie, Catch Me If You Can.
Easy access to fast-track airport queues, free seat upgrades, and special inflight treatment are some of the perks of his having mastered the art of impersonating as a pilot and an army man. The attention and admiration that the airline crew and his co-passengers have lavished him with are like a cherry on the cake. He did never shy away from sharing him moments of impersonation on social media.
When the Delhi businessman appeared as a Lufthansa pilot with an identity card to board a flight to Kolkata, an AirAsia staff went the extra mile to get his identity checked with Lufthansa Airline. Thus, his fraudulence was discovered and the mask of fake identity was taken off his face. During the interrogation, he admitted that he had obtained a fake ID card in Bangkok.
An investigation has been ordered to check his travel history and verify the documents. The police found his phone loaded with pictures and selfies of his impersonating as an Indian army colonel.
Early in October this year, a 32-year-old Indian man pretended to be 81-year-old with grey hair and white beard when he arrived sitting in a wheelchair to board an Air India flight to New York.