Gone are the days when the differently-abled were marginalized and treated as untouchables in the mainstream Indian societies. India is opening up the gradual inclusion of the specially-abled into different walks of life. Restaurants and cafes from a tourist place like Agra to a megalopolis like Mumbai are employing sex workers, HIV victims, acid attack survivors and differently-abled individuals to level the playing field for the neglected.
What was unthinkable at an international airport until this August 15 has been made possible by the Airports Authority of India (AAI). In a latest initiative to promote inclusion and diversity, AAI launched a unique café which is entirely run by differently-abled individuals at Chennai International Airport. The opening of Coffee Box at Chennai Airport coincided with the 73rd Independence Day 2019.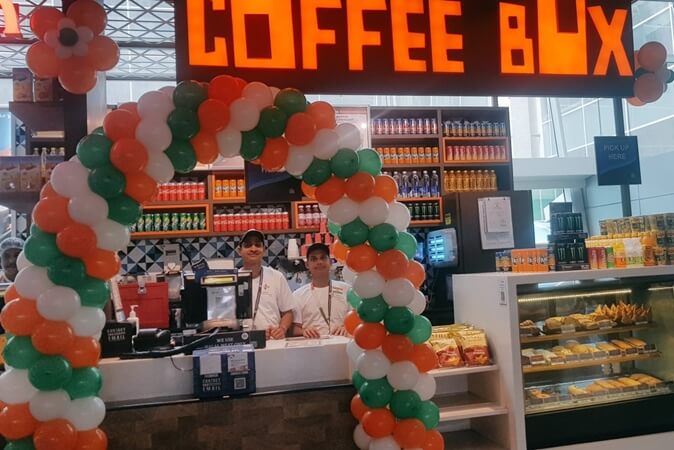 Employment is the most dignified way the differently-abled can be empowered. Having this philosophy as the foundation of Coffee Box at Chennai Airport (MAA), the Airports Authority of India aims at generating employment opportunities for individuals with speech and hearing impairment. One of the busiest airports in India, Chennai Airport handled nearly 23 million passengers in the fiscal 2018-19.
Coffee Box at Chennai Airport features a meticulously designed menu that includes filter coffee, idli sambar, samosa, slice cake and sandwich. What is unique to the airport café is its atmosphere full of positive vibes and warm hospitality that gives visitors an insight into the lives of the Speech and Hearing Impaired community (SHI). The way the specially-abled provide service with an artless smile is sure to spellbind you.
Chennai International Airport's staffs including managers and HR professionals have undergone a special sign language training, so that they can impeccably communicate with the specially-abled employees of Coffee Box.
Also Read: Chennai's Auto-rickshaw Driver who Makes 2000 Idli Varieties 
Commenting on the opening of Coffee Box at Chennai Airport, S. Sreekumar, the airport director said, "We always strive to help all segments of society with thought-provoking initiatives as part of our continued redevelopment programs at the airport aiming at humanizing the landscape of aviation.
Truly, Chennai Airport is not just the gateway to Chennai, the Detroit of India that commemorated its 380th anniversary today (August 22), but also an environment-friendly air travel hub. On the eve of the Independence Day this year, seed balls were distributed to passengers at the airport, with the message of preserving environment for the future generation. The initiative was named, "With freedom comes responsibility."
The differently-abled run Coffee Box at Chennai Airport will have its outlets at other major airports including Bengaluru, Mumbai, Delhi, Kolkata and Hyderabad. Coffee Box is a joint initiative by the Airports Authority of India and Travel Food Services (TFS), a leading travel F&B company, to uplift the individuals with speech and hearing disability.