24-year-old Sharad Sagar is the only Indian on President Barack Obama's list of invitees for a special White House event on October 3, 2016. Dedicated to the spirit of innovation, the event is titled "South by South Lawn: A White House Festival of Ideas, Art and Action." Inspired by the South by Southwest in Austin which President Obama attended earlier this year, the White House South by South Lawn is the first-ever gathering of creative thinkers, change makers, entrepreneurs and innovators who strive to improve the lives of others and make the world a better place.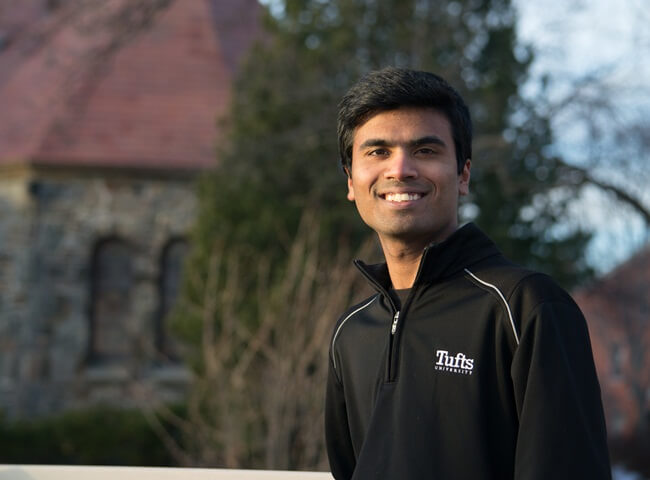 Sharad Sagar, a young entrepreneur in the Indian state of Bihar, is the founder and CEO of Dexterity Global, a platform for children to access the best opportunities in education. He launched Dexterity Global in 2008 when he was only 16. Interestingly, Barack Obama was elected president of USA the same year. Dexterity Global nurtures and powers today's underprivileged children to create the next generation of leaders by democratizing their access to education and connecting them with opportunities, irrespective of their place and family income.
Sharad Sagar was the first change maker, entrepreneur and thought leader from the Indian state of Bihar to have featured on Forbes' '30 under 30' list for the year 2016. He shared the space in innovation and leadership with the likes of Facebook CEO Mark Zuckerberg and Nobel laureate Malala Yousafzai. He was also honored as one of the "100 Next Century Innovators" by the Rockefeller Foundation in 2013.
Since the inception of Dexterity Global, Sharad Sagar has come a long way to impact the education of over 1.2 million middle school and high school students in India and other South Asian countries through a digital ecosystem of educational platforms. It's a nonstop journey towards infinity thought some of the initial goals are reached, according to Sharad.
I am honored to have received prestigious invitation from President Obama. It is not just an invitation but a rare opportunity to meet some of the world's best leaders and most innovative entrepreneurs at the White House in Washington DC. – Sharad Sagar
In collaboration with the American Film Institute, South by Southwest, and the President's Committee on Arts and Humanities, the White House will hold the event in three sections: Interactive, Film and Music. The 'Interactive' section comprises panel discussions with influencers and leaders on topics like how to bring about positive change and make a difference using new technologies.
The film section of the 'White House South by South Lawn' event is the 3rd Annual White House Student Film Festival. It will announce the official selection of short films submitted by students in grades K-12 and honor young filmmakers. The 'Music' section includes performances by both established and emerging artists whose music impacts lives and inspire people.
Stories of Indians Honored by White House in 2016
Travel Beats, a digital portal for Indian Diaspora by IndianEagle, celebrates the achievements of Indians and Indian Americans from different walks of life. Join our free newsletter for the latest news and stories from USA and India.