Where to find and feel divinity in India? Everywhere from Kashmir to Kanyakumari, and from Gujarat to Bengal. Divine India exists in temples, mosques, churches, rivers, seas, oceans, hills and mountains. Even Indians believe that every stone is a concrete form of divinity. The sun, the moon, tulsi plant, cow, banyan tree, the grinding stone, book, musical instruments, weapons and the equipment of earning stand for the divinity of India. Yes, the instruments used to earn livelihood are worshipped too.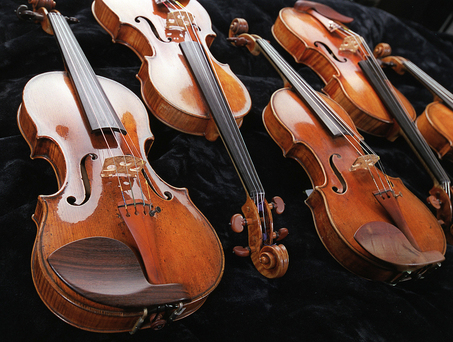 Visit Ayudha Mela in Uttar Pradesh, to witness this truth and experience the devotion that Indians are known for. One of the local festivals of the state, Ayudha Mela is held in Ayodhya on the 9th day of Navaratri every year. Many think that Hinduism is limited to idol worship. However, Hinduism drives devotees beyond the worship of clay idols to hold even instruments in reverence. Ayudha Festival bears out to this statement.
Ayudha Puja is an occasion of immense importance in the lives of the people of Uttar Pradesh. They clean and worship the instruments that they use to make a living for their families and themselves. They regard the instruments of earning livelihood as means of sustenance. Everyone from different walks of life celebrates this festival with lots of enthusiasm.
Both those living at the top of the economic heap and those living at the bottom worship their respective instruments. Shopkeepers worship their weight-measuring instruments; cooks worship their utensils and rickshaw pullers worship their vehicles on this day. Masons, carpenters, cobblers and blacksmiths offer devotion to the instruments that they use at work.
The significance of Ayudha festival is not limited to the act of worshipping instruments of earning. It is also about realizing the value and respecting the importance of the work that they do using various instruments or equipment. The celebration equalizes the people of all classes of society in sense that everyone has to work for his own living and in his own way.
Ayodhya is the birthplace of Lord Rama, as mentioned in the Hindu mythology. Offers are prayed to Lord Rama during the worship of instruments. Besides, goddess Lakshmi and goddess Saraswati are worshipped to seek their blessings for prosperity and knowledge. The picture of the celebration looms large with a grand fair in the evening.
Visit Ayudha, and have a rollercoaster ride of culture, food, fun and entertainment this Navaratri. Low priced air travel due to cheap flights booked on IndianEagle.com will help actualize your plan of flying to India this festive season.