One of the most eminent music maestros from India on a tour to promote Indian Classical Music in America is none other than Ustad Amjad Ali Khan. He is about to visit Bloomington in response to the call of Indiana University to attend the Madhusudan and Kiran C. Dhar India Studies Program as a guest. This apart, he is to be honored with the rare distinction of being the first "Artist in Residence" for the School of Global and International Studies.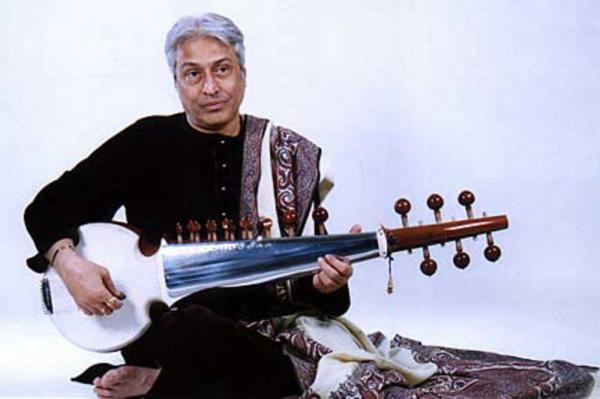 The purpose of this initiative by Indiana University Bloomington is to educate the American students on Indian Classical music culture. Ustad Amjad Ali Khan is one of the few names associated with the heritage of Indian music culture in present times. He will be offering insightful classes on Indian Classical Music from September 23 to 27 at 825 E. Eighth St. Each class will commence at 4:15 pm and continue till 6:45 pm. Contact the Dhar India Studies Program at 812-855-5798 or india@indiana.edu for more details of the class.
Ayaan Ali Khan, one of his two sons, will accompany the Sarod maestro at a public demonstration on September 25 and introduce the attendees to the richness of Sarod music. An evening performance by the duo – the father and the son – is in the schedule of the Lotus World Music and Arts Festival on September 28, 2013. Moreover, the Ustad Amjad Ali Khan concerts have already been scheduled to be held at the United Nations, the Chicago World Music Festival, the San Francisco Jazz Festival and the Berklee Performance Center in the United States.
Delighted at the prospect of teaching the students about Indian Classical music in America, the Sarod master expressed that music is a powerful language to connect people across geographies. "Music is a soulful expression of our human feelings and emotions," he added. He wished to make the students realize music as a need of life. Michael S. Dodson, director of the Dhar India Studies Program, is thrilled at the visit of the legend as the "Artist in Residence" on the university campus in Bloomington.
Recently, the Rajiv Gandhi National Sadbhavna Award was presented to Ustad Amjad Ali Khan for his efforts towards promoting communal harmony and peace through art, music and culture. Besides, the UNESCO Gandhi Medal, UNICEF's National Ambassadorship and Padma Vibhushan are some of the jewels in his crown. He has made several achievements in the Indian Classical music niche till date.
IndianEagle.com bridges between USA and India through air travel by offering the lowest priced flight tickets.