The actor cum leader cum visualizer who changed the face of Tollywood is Akkineni Nageswara Rao, the legend of Telugu Cinema. His career in the celluloid entertainment industry of South India spanned for 75 years from the Black & White era when actors used to sing themselves to the colorful times when playback singing is the trend. He laid the foundation brick of the Telugu Film Industry in Hyderabad, contributed to the growth of Telugu Cinema and built many careers under his banner Annapurna Film Production. Nageswara Rao breathed his last at the age of 91 in Hyderabad, yesterday.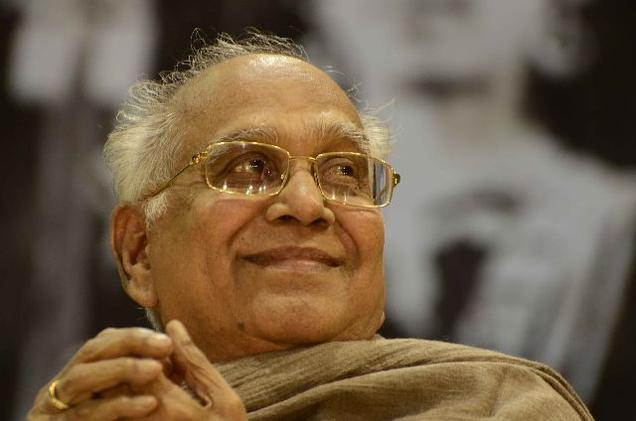 The life of Akkineni Nageswara Rao is a rag to riches story. He was born in a poor farming family in the Krishna District in 1923. He was the youngest sibling in the family. Poverty put a stop to his academic career after primary education. However, his ambition and determination did not die. He stood ground against all odds. He continued his struggle to make it big in life.
He got introduced to Telugu Cinema in the early years of the film industry when he was a teenager. As a teen boy, he played female characters on the celluloid initially. It is because only a few women actors were available. He debuted as a male actor with Dharmapatni when he was 17 years old. He played a second fiddle to the protagonist in the debut film. The offer to play Lord Rama in the film Seeta Rama Jananam from Telugu Cinema producer Ghantasala Balaramaiah was the major break in his cinematic career.
He also acted in theater plays with equal élan. There are over 255 films of different languages like Telugu, Tamil and Hindi in his repertoire. He was the founder and patron of Telugu Cinema in Hyderabad City. Most of his movies stormed the box office and earned critical acclaims. The state of Andhra Pradesh was created in 1956. Then, he felt the need of moving the base of Telugu Film Industry from Chennai to Hyderabad, with a new individual identity. He founded his own production house, Annapurna Studio, to support the industry.
Popularly known as ANR to the film fraternities, Nageswara Rao played many prominent characters from a tragic lover in Devdas, to a mythological role of Abhimanyu in Maya Bazaar and a comic character in Missamma Chakrapani. For his powerful performance in Devdas, based on Saratchandra Chatterjee's novel, he came to be known as the "Tragedy King" of Telugu Cinema. The challenge of essaying multilevel mythological characters like Arjuna, Narada and Lord Vishnu earned him the status of a superstar.
Comedy movies such as Preminchi Choodu, Chakrapani, and Missamma revealed a different facet of the actor in him. He portrayed the comic characters with finesse, a rare quality that none of his contemporaries had. He was the best romantic hero of his time. His romantic performances in Anarkali, Laila Majnu, Meghasandesham and Prem Nagar are the milestones in his career. The romantic film Premabhishekam is one of the biggest Tollywood blockbusters till date. It was screened for 533 days in Hyderabad.
The cinematic portrayal of the legendary luminaries of art and culture from different parts of India by him played instrumental in the country's religious integration and cultural harmony. It earned him rave reviews from film critics and art critics. Kalidas, a renowned Sanskrit poet; Tukaram, a great devotional singer; and Bhakta Jayadeva, a noted musician were immortalized by Nageswara Rao's unforgettable performance on the celluloid.
He won the Best Actor Filmfare Award for four times, the Best Actor Nandi Award for two times, and Padma Vibhushan in 2011. The Telugu Association of North America conferred honor upon him with Lifetime Achievement Award on the international levels. He has several books including "Nenu Na Jeevitham", autobiography, and "Manasuloni Matta" to his credit.
Indian Eagle empathizes with Indians on the occasion of such a great actor's demise. May his work continue to inspire upcoming actors and aspiring filmmakers!