Air India is back in business. The resurrection of India's national career like a Phoenix is the talk of the aviation industry at home and abroad. 2013 is the year of a great milestone in Air India's chronology. Air India is the face of the Indian aviation market to the world as its foundation is associated with the name of J.R.D. Tata, one of the greatest industrialists of all time, in the aviation history.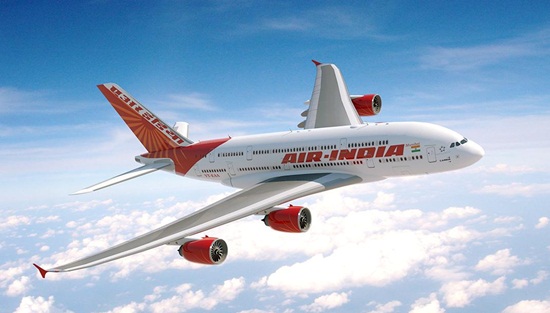 Air India's business had been down due to a setback caused by the airline's ill-conceived merger with Indian Airlines, from after 2007 till before 2013. Air India did not exercise its discretion in negotiation with its domestic counterpart during merger. Otherwise, the merger could have been the key to success and more business in air transport. Both airlines had little in common with each other. Their working cultures and principles were different. Their customer service techniques and schemes were different. Their destination networks overlapped each other. Such issues as overstaffing and massive aircraft purchase were bane of the merger from day one. Consequently, it resulted in the loss which continued piling on till the Indian Government bailed out Air India in the year 2012. Besides, the possibility of Air India's integration into the network of Star Alliance came to a halt.
Another blow to Air India's business and reputation was the strike by the airline's pilots in 2011. A 10-day strike for better remuneration put several flights on freeze. As a result of it, the airline's customer base began to crumble. To restore its image and regain its stand in the market, Air India cut down fares only to garner more loss which amounted up to a whopping US$ 1.3 billion for the fiscal year 2012-13.
However, this grim picture flipped itself for the bright side in the mid of 2013. With more punctual and better quality service in focus, Air India made a comeback. Punctual flight services brought the lost market shares back to the airline. At present, the carrier owns 19.1% of the air travel market share which was 16.2% in the last fiscal year.
The regular service of Boeing 787 Dreamliner in Air India's fleet is a remarkable achievement in 2013. Most of them have been operated for flights to major cities in Europe and Australia. By flying the Boeing 787 Dreamliner, the airline introduced a new cabin concept to the Business as well as Economy class passengers. Based on the current financial strength and business performance, Air India is in consideration for Star Alliance membership.
Air India has the headquarters in Mumbai, India and the international operations hub in Dubai. Air India's cheap flight deals for trips from US and Canada to India are available on IndianEagle.com.