There has been an increase in the number of 'administrative processing' cases under the 221G section of the US Immigration and Nationality Act, restricting re-issuance of H1B Visa to those who hold jobs in the United States, according to some sources. Reportedly, a number of Indians in information technology, who have been holding H1B visas and working in USA for some years, got stuck in India on their recent visit as their applications to the US consulates in India were placed under administrative processing for an additional background check and security clearance.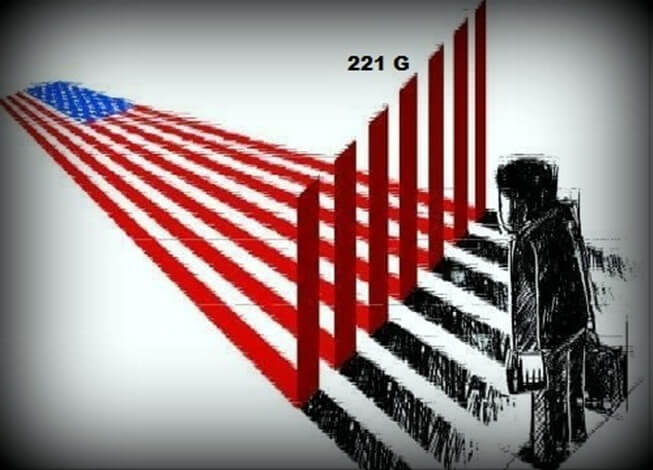 Administrative Processing is not outright refusal of one's H1B visa application. It is temporary refusal, but it may be frustrating. US Visa consulting experts opine that administrative processing is not an uncommon incidence. The primary objective of issuing temporary refusals to some H1B visa applicants or holders is to seek additional information or documents from them for closer scrutiny.
According to off-site employment and immigration experts, administrative processing under the 221G section of the US Immigration and Nationality Act affects only 2% of H1B visa holders or new applicants. However, this incidence has increasingly been reported over the past few months.
If you are unlucky to face such refusal of your H1B visa application or renewal, you may be required to wait several weeks for the final outcome. The waiting period may be stretched for a few months or years in the worst cases of administrative processing. Even a previously approved H1B visa application may be revoked in this case.
The documents of those placed under the 221G section of the US Immigration and Nationality Act are forwarded to such agencies as FBI, CIA, DEA, Interpol, the US Department of Commerce, and the US Department of Treasury's Office of Foreign Assets Control for a thorough background check.
The documents that H1B visa holders and new applicants are required to provide in case of administrative processing include but not limited to the following:
Job offer letter or employment agreement from the employer
Duly signed letter from the client validating the beneficiary's assignment
Detailed project description mostly for in-house projects
Contract between the petitioner and the client or mid-vendor
Details of services that the beneficiary is required to perform, work sites and dates
Valid evidence of the beneficiary's previous work experience and educational qualifications
Financial documents including both the beneficiary and the petitioner's tax returns and pay statements
If you are an H1B visa holder and planning to travel to outside of USA especially when the visa is awaiting renewal in the near future, make sure to carry all the relevant documents required for hassle-free visa stamping to reenter the US.
Also Check Indian Students in US to Get Work Visa on Priority
Travel Beats is a leading Indian American portal by Indian Eagle, a trusted partner of Indians in USA for booking their travel to India. Subscribe to Travel Beats' free newsletter for the latest immigration, visa, air travel and community news.