Looking for low-cost flights during the summer? Whether you want to travel in June, July, August, or September, with proper research, you'll find affordable flights to beautiful destinations around the world. If you are wondering why you should book your summer 2023 flights now, continue reading!
Why should you book your summer flights now?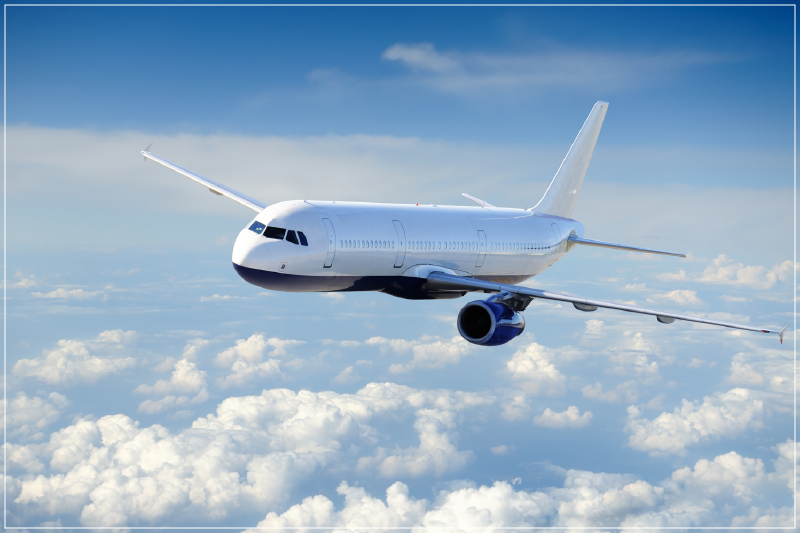 Summer will be here sooner than you think. However, flying during this time can be expensive due to the increase in demand. Airlines know that as many schools or colleges will be shut, the warm weather would tempt families to plan a vacation. So, there are chances that the cost of tickets may rise. To avoid any last minute cancellations or paying a hefty amount for your itinerary, it is better that you book your international flights summer in advance. 
Which summer month has the lowest airfare?
The most affordable month to fly during the summer depends on a lot of factors. However, flying during the early and late summer months of May or September will cost less when compared to peak months like June, July, and August.
During the off-peak months, airlines and travel companies frequently offer deals and discounts to fill empty seats on the plane. This makes it an excellent time to travel if you are on a tight budget. Additionally, booking flights during the week and being flexible with your travel dates can help you save money on airfare. So, if you desire to fly during the summer on a budget, consider the shoulder season. To save even more, you can book cheap flights from USA with Indian Eagle and get the best deals.
Also Read: Cheapest place to fly in July 
Cheapest Flight Destination
Now that you know how to find cheap flights, let's move on to the cheapest places to fly in August or any other month. South Asia is usually mentioned as a budget-friendly destination. Many countries like India provide breathtaking scenery, rich culture, and delectable cuisine at a fraction of the cost than other popular destinations. There are many cities in India that are known for their low cost of living and offer a unique blend of history, culture, and nightlife.
Consider going to Mumbai or Goa if you want to go to the beach. These destinations provide plenty of tourist activities while remaining reasonably priced during the summer months. Remember that being flexible with your travel dates and booking in advance are the keys to finding the best flight deals.
Do summer flight prices drop?
Summer is a popular travel season. Many people plan their vacation or visit families during this time, so the cost of flight tickets usually increases. But this isn't always the case! During the summer months, airlines and some online travel agencies might offer special deals and discounts to entice travelers. As a result, you may find cheap flights during this time.
Keep in mind that costs can differ significantly depending on the destination. Flights to some famous tourist spots may offer increased airfare prices than others. Furthermore, the cost of flights can also differ depending on the season and day of the week. For example, flights tend to be more costly on weekends and during peak travel periods such as holidays.
Also Read: Benefits of Booking Flights in Advance
While flight prices may not necessarily fall, if you follow the right tips to find cheap flights during summer, you can save a lot on travel expenses. You may also be able to save money on your summer flight by being flexible with your travel dates and keeping an eye out for airline sales.
Let's not forget why summer is such a great time to travel in the first place! The warm weather, long days, and exciting events and activities make it the ideal time to visit new places, try new things, and make unforgettable memories. If you are planning a trip to India from Chicago this summer, book cheap Chicago to Mumbai flight tickets with Indian Eagle for a budget-friendly and memorable trip.
So, why wait? Start planning your summer vacation, book international flights summer, and prepare for some fun in the sun! Remember, with a little planning and flexibility, you can save money on your flights and have a great summer vacation.
Disclaimer:
Indian Eagle claims no credit for the images featured on its blog site. All the visual content is copyrighted to its respective owners only. We mention the source name of the image whenever possible and found. However, if we miss acknowledging the owner's source, please contact us. In case, owners don't want us to use their images, we will remove them promptly. We believe in providing proper attribution to the original author, artist, and photographer.